Eco Homes: Solar-powered House of the Future by Fabi Architects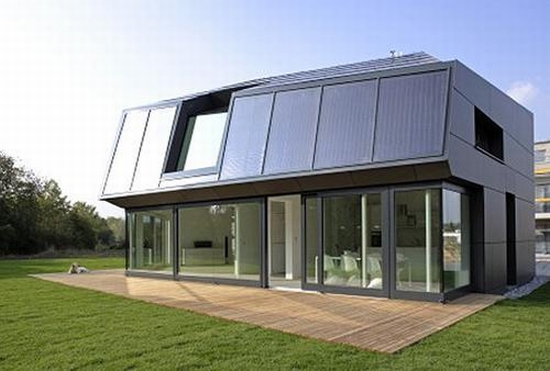 Eco Factor: House designed to run on renewable energy.
The need to develop houses that run on energy generated by on-site renewable energy generators is more of a necessity now than an eco-minded individual's endeavor to save the planet. Working to develop affordable housing for the future, Fabi Architects has come up with a prototype house dubbed the "House of the Future".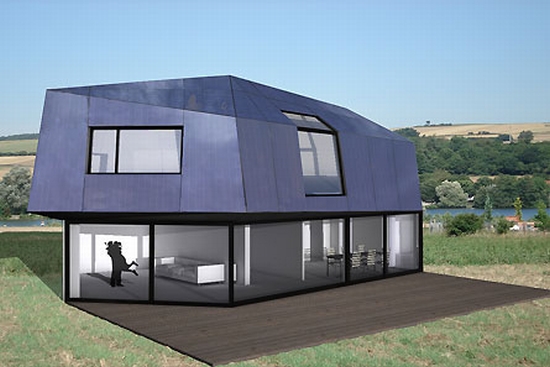 Equipped with an array of photovoltaic panels, the house will be its own renewable energy power house. The house has been developed in close collaboration with SONNENKRAFT GmbH, the Faculty of Architecture of the University of Regensburg and Fraunhofer ISE. The angle of the wall and roof surfaces is ideally adapted to the orientation and type of use (solar thermal and photovoltaic). The building is constructed using a modern, highly insulated timber frame with FJI-beam construction.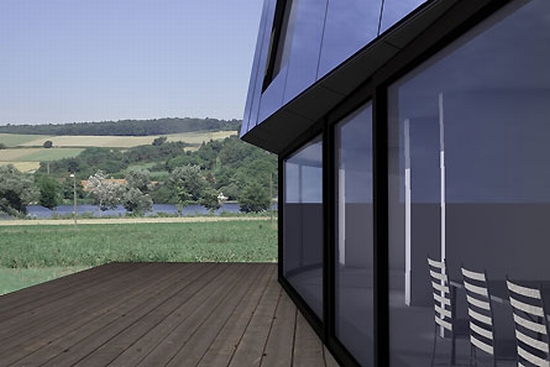 The construction allows for the maximum amount of natural illumination. The house has been designed in a fashion that allows the winter sun to heat the interiors, while the hot summer sun is kept out. In addition to the 55-square-meter photovoltaic array, the house carries a solar thermal system that provides hot water, a controlled ventilation system with heat recovery, a rainwater harvesting system that provides water for irrigation and toilet flushing.
Collectively, the energy generating systems churn out more energy than what the house actually requires, which make it achieve the expected construction standard of the year 2020.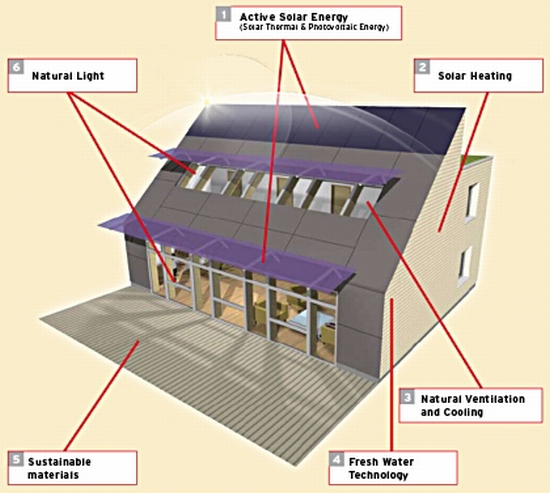 Via: Detail