Eco Homes: Single Speed Design creates modern dwellings from recycled materials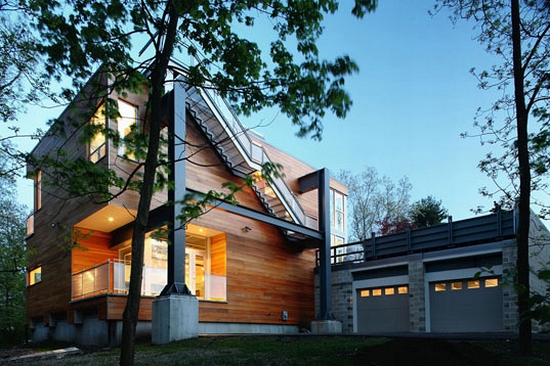 Eco Factor: Houses made from recycled materials capture rainwater.
While many designers work to their limits to create artwork from trash and dumped items, Single Speed Design works to reuse them in their original form, which saves the energy required to change their shape or form to something completely different. The Big Dig House, as the dwelling has been christened, has been made from materials salvaged from the Big Dig Highway project in Boston.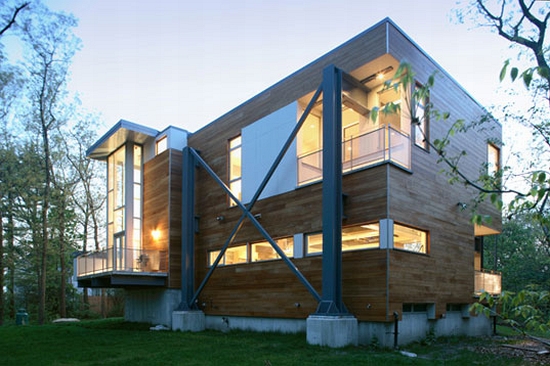 The homes comprise of over 600,000 lbs of recycled materials and took over 3 years of designing before the final form was unveiled. Constructed from materials that range from steel to rubber tubing, the final cost of the dwellings is around $150 per square foot, which is low considering the amount spent on the materials only included their shipping charges.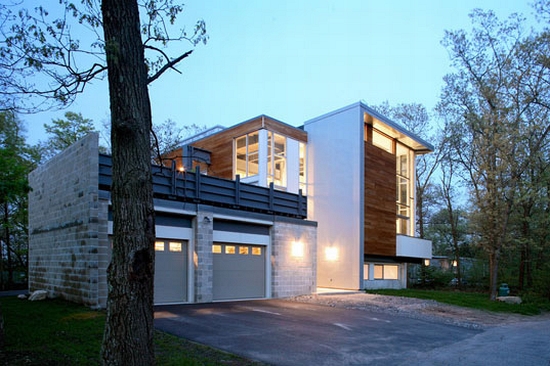 The Big Dig House consists of concrete reclaimed from the highway, which supports three feet of soil and the entire garden is designed to harvest rainwater and recycle it for watering plants. The exterior of the dwelling has been made modern by coating it in cedar siding and glass.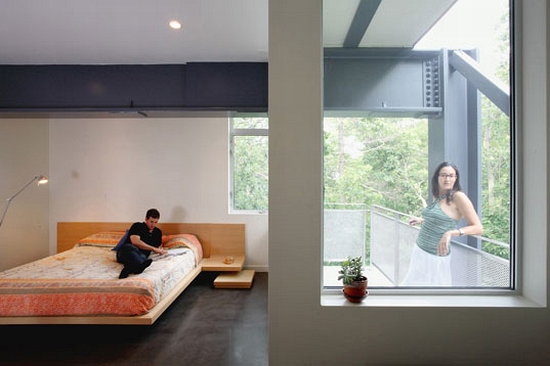 Via: Inhabitat