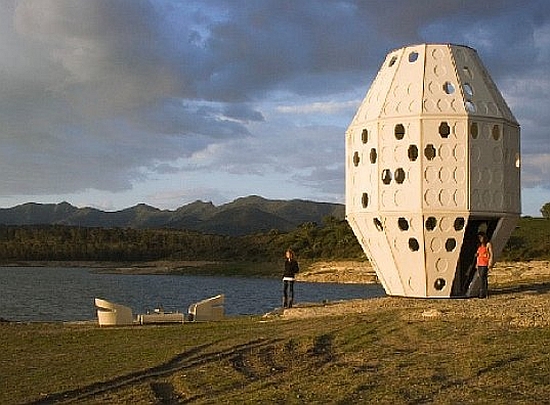 Eco Factor: Prefabricated home made from recycled materials.
Pods are the latest in prefabs and though they look simple from the outside they do require a lot of design and engineering skills that pack luxurious living into a smaller area. Designed by Broisson Architects of Mexico, the Shelter No 2 offers enough room for three, a kitchen, reading and living area and a hydroponic area as well.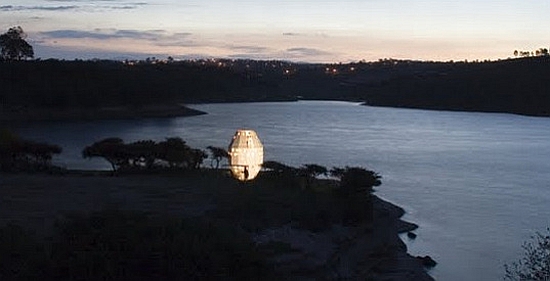 Made from over 90% recycled materials, the three levels inside the pod are connected by a central spiral staircase. The first level houses the hydroponic area, the second contains a kitchen, reading area, living room and bathrooms and the third level is designed with two bedrooms, a study and a closet.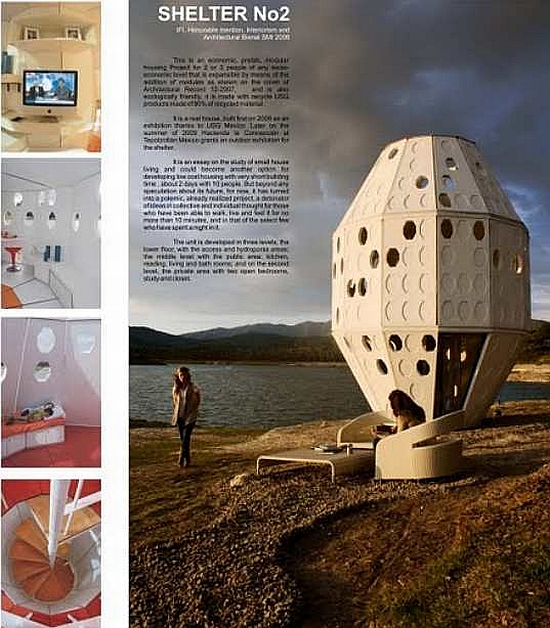 Via: Inhabitat/Treehugger