Eco Homes: P-POD prefabricated housing kit lets you go green with ease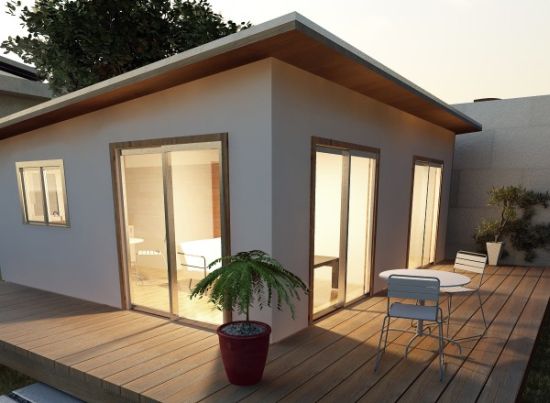 Eco Factor: Solar-powered prefabricated housing system.
Tim Cornell of Pole Houses has unveiled a prefabricated house kit that has been designed to suit any climate and location. The kit is used to construct a 576-square-foot prefab house that is climatically appropriate, durable and recyclable.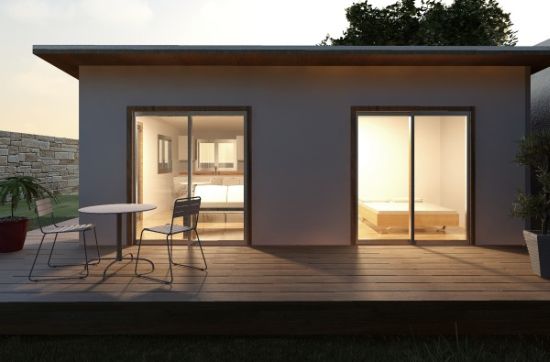 The P-POD housing system has been engineered to assemble fast without any need of special tools. P-POD units can also be stacked to spread out in any configuration such as townhouses, duplexes and apartment buildings.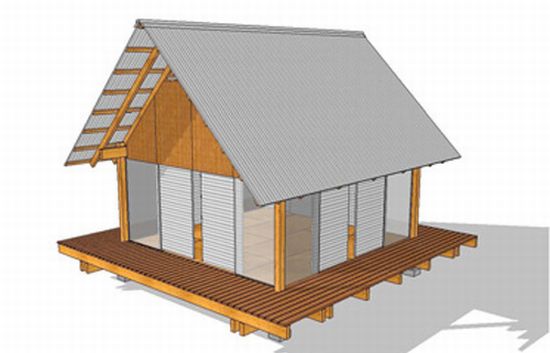 The P-PODs are designed to offer off-grid living, relying solely on 480W solar PV electrical system and a solar hot water system. The P-PODS are constructed of steel, with EPS foam bonded to metal studs to create a composite material for floor, wall and roof panels. Each P-POD kit retails for $15,950 and includes wind energy generators, photovoltaic panels, solar hot water system and rain water harvesting system.
Via: TinyHouseBlog