Eco Homes: Modular home adapts according to the size of the family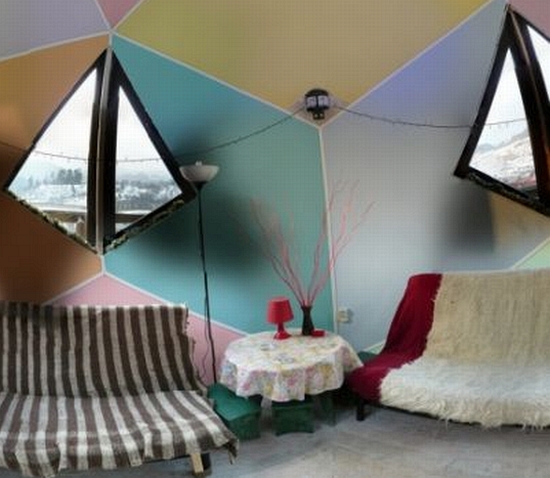 Eco Factor: Recyclable home is powered by renewable energy.
Whenever you build a new home, the size of the family is the main consideration according to which the rooms in your house are designed. However, when the family starts to grow, your house becomes smaller to accommodate the new members. Designer Florin Dobrescu has designed a house that never gets smaller and is always able to accommodate every new member of the house, providing him or her with the same amenities. The modular home can also be moved to any other location without leaving a trace at the area it was installed before.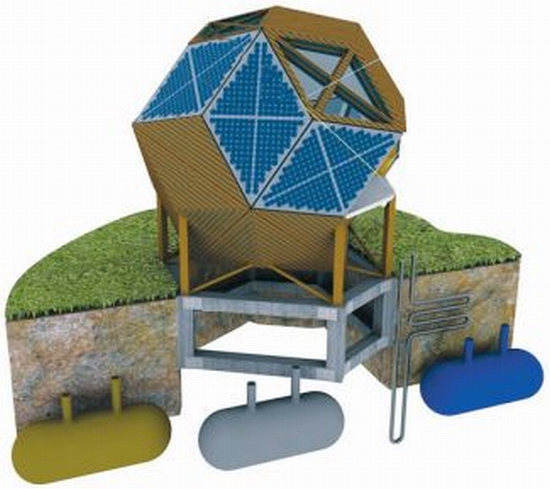 Based on the use of modules, the house can easily be made to increase its size according to the requirements of the family. According to the designer, the skills don't lie in the development of the rooms, but it actually depends on the behavior of the roof, which easily transforms to accommodate any new members. The entire structure is held together by three types of beams and two types of panels. Apart from the ability to grow its size on the same level, the house can easily be modified to carry multiple levels to give more space.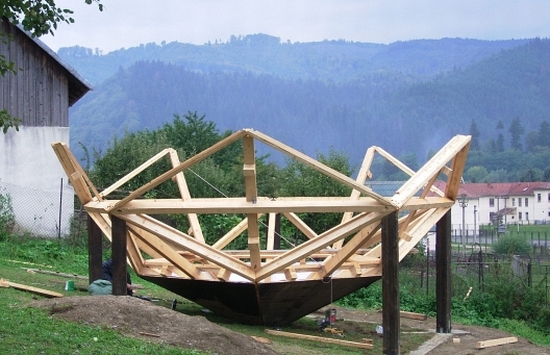 For energy, the house's roof can also be converted into a solar energy generator, by installing solar panels on the modules. Since the house is made from elements that can be completely recycled and reused, the house can be shifted to a different location without leaving any traces, and it may also have repeated cycles of life.
Via: EVZ