Eco Homes: Idea House by Broadway Malyan to act as a test bed for sustainability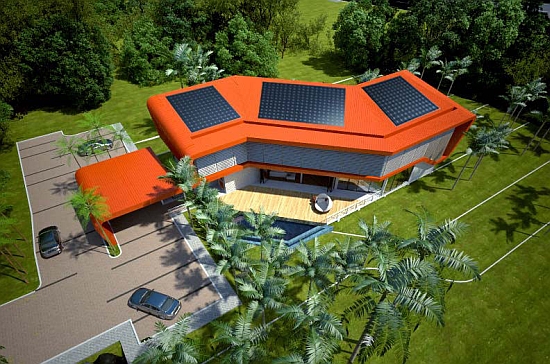 Eco Factor: Prototype house generates renewable electricity and reuses gray water.
Broadway Malyan has designed a prototype sustainable dwelling for Sime Darby Property of Malaysia that will be used as an example of affordable green dwellings for the eco-conscious homeowners. The zero carbon residence generates energy for itself and harnesses wastewater for reuse.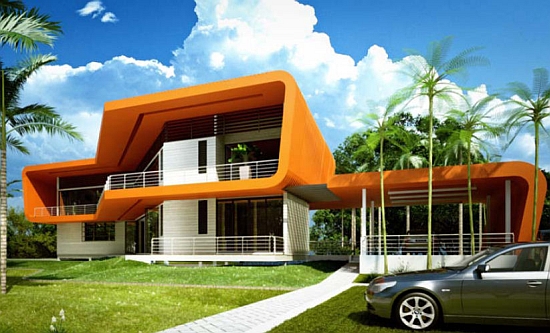 The modular dwelling is designed to speed up the construction process and allow for easy expansion by adding more modules when the need arises. The house is lifted on stilts that increase natural ventilation and air flow around the house to cool the interior spaces.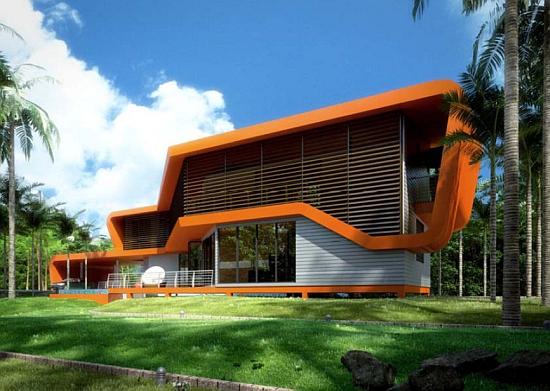 Equipped with a water recycling system, the prototype green house captures around 50% of all gray water and reuses it within the toilets. Additionally, a green roof system minimizes storm water run-off to prevent flooding of drains. The roof also doubles as a renewable energy generator, where photovoltaic panels generate green electricity to power the home.