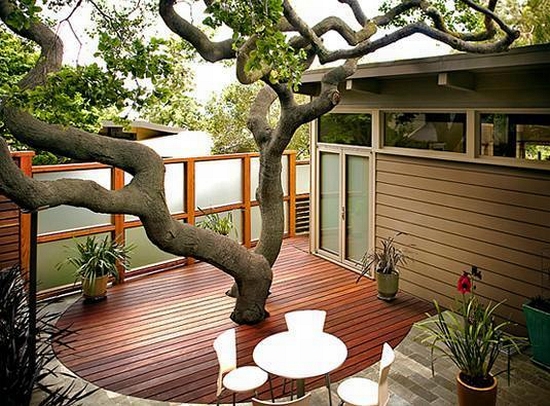 Eco Factor: Interior garden keeps your interiors away from peeps and provides fresh air.
Why cut a tree in your backyard to get some space for your deck when you can use it in the most beautiful of ways to provide fresh air, cooling and above all keep your home away from the awkward eyes trying to get to your interiors? Designed by Ohashi Design Studio, the Ashmount Residence Garden tries to integrate a beautiful sprawling oak tree into an even more beautiful deck.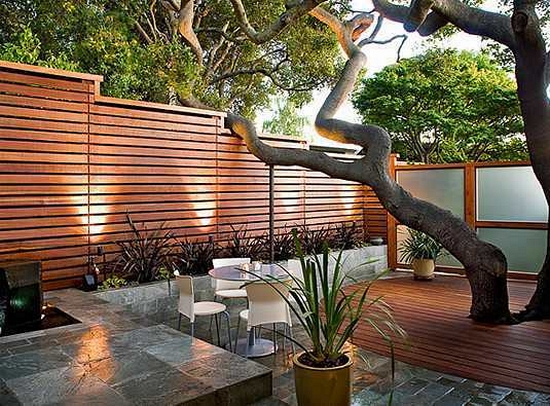 The fence matches the shape of the tree's low-hanging branches and the sandblasted glass provides that added level of security and natural lighting to illuminate the interiors in a green way. The indoor garden also facilitates plantations and opportunities for landscaping.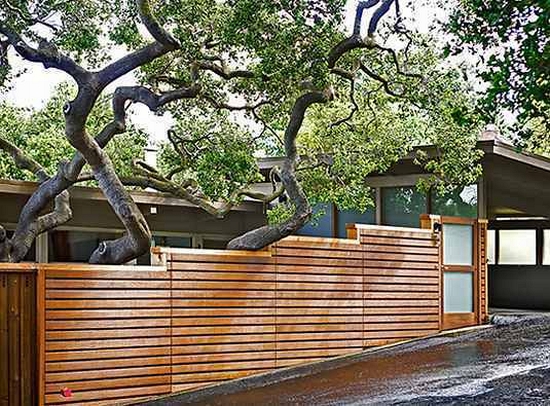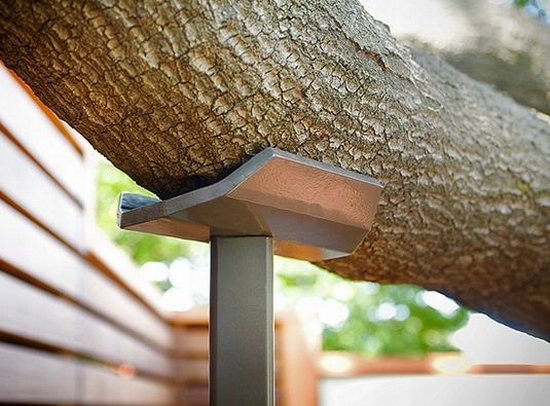 Via: Re-Nest