Eco Gadgets: Wood Music speaker dock for iPod churns out green tunes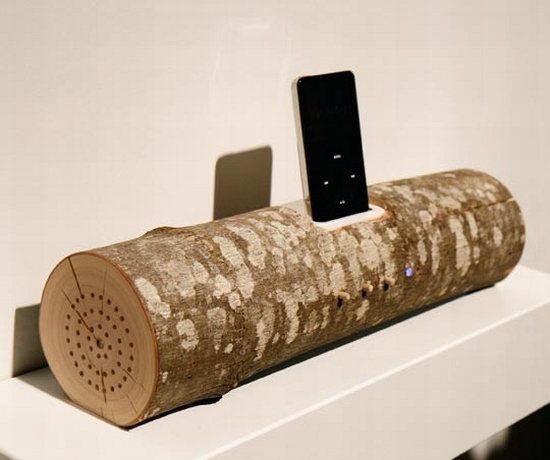 Eco Factor: Ecofriendly iPod dock made from salvaged materials.
If you were considerably impressed by the Gramo and the Sound System, but don't want to take them out for sunbathing every time they're out of juice, Wood Music might just be what you were looking for to green both your interiors and your passion for green music. The wooden music dock is made from salvaged timber with holes drilled into the log to make space for the speakers and the electronics. The elegant design and the recycled aesthetics make it desirable for all those who love to posses un-common and sustainable gadgets to refine their homes interiors.
Via: iGreenSpot