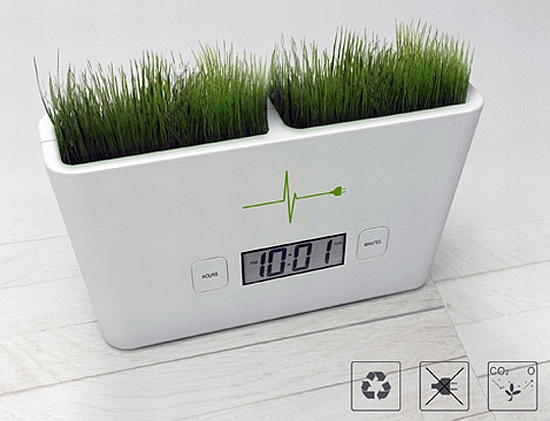 Eco Factor: Ecofriendly clock that runs on mud.
Clocks are becoming obsolete with the rise of newer and better technologies to tell you the time. However, the tradition of having a clock wake you up in the morning still remains intact. While most of us still use the conventional AA batteries to power up our digital time tellers, designers have always been looking for ways to stuff a bit of green in clocks too. Timeless Garden is one such concept designed by Francesco Castiglione and Tommaso Ceschi.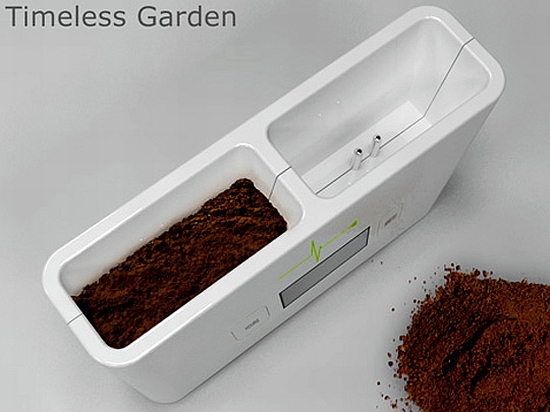 The clock carries a portable garden on top where you can plant your favorite herb of even grass in the usual way. The mud used for the plantation carries out a chemical reaction along with metal terminals to generate a small current. This small current powers a small time telling device and a display. The body of the clock has been made from recycled plastic for additional eco-awareness.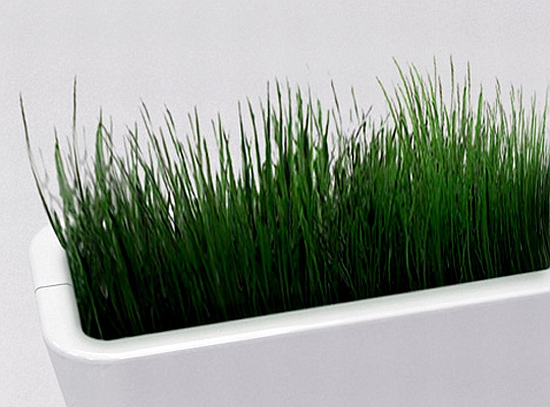 The Dark Side:
The design does show a great use of mud energy, however, keeping such a muddy clock clean would be a real problem.
Via: Unplggd