Eco Gadgets: Sound Garden shows the green side of JVC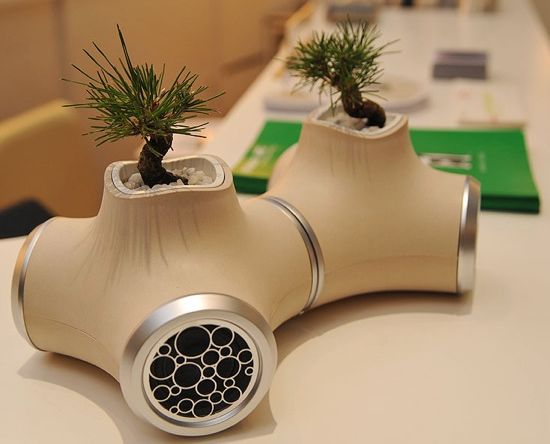 Eco Factor: Portable speakers made from eco-plastic.
JVC is aiming to take music to a whole new "eco-level" with the newest concept speakers dubbed the Sound Garden, which is being showcased by the company at the Designer's Week Exhibition, which is currently being held in Tokyo. As suggested by the name itself, music lovers will be able to satisfy their love for gardening right in their living room.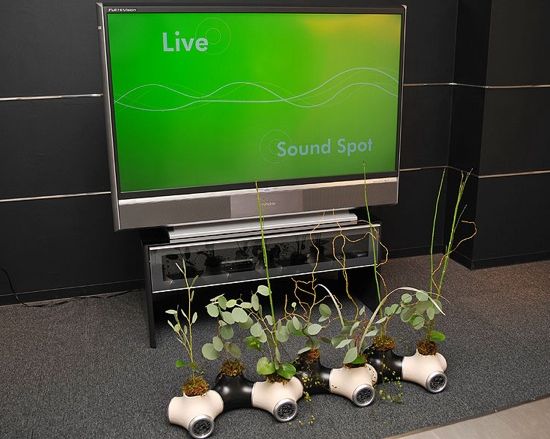 The speaker system is made from eco-plastic and consists of multi-directional speakers, which include a woofer, and left and right channel stereo speakers that are powered by an internal amp. Users can also connect multiple speaker pots together to enhance the sound quality. The speakers are aimed at all eco-minded music lovers who want to live a high-tech green life.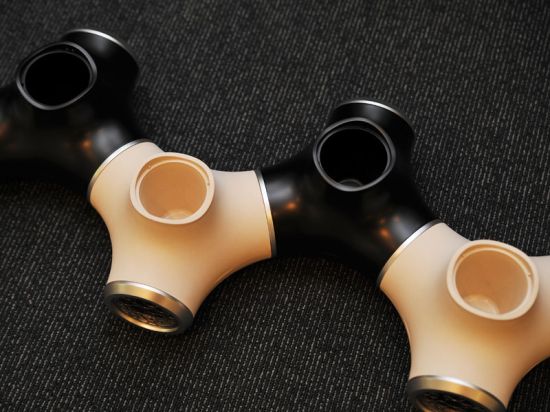 The Dark Side:
Companies all over the globe know that their business can bloom by going green. But adding gadgets like this to the product list just for making a name in the green sphere seems odd. Excluding the use of eco-plastic, there is nothing special in the speakers that can make a mark in the music world.
Via: SlipperyBrick/TechFresh/TheDesignBlog