Eco Gadgets: Solar Tree never leaves your gadgets hungry for a recharge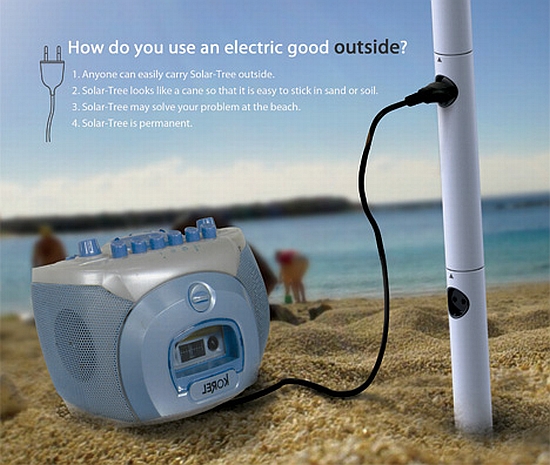 Eco Factor: Solar energy harvesting device offers green charge everywhere.
With our lives being dependent on electronic gadgets more than ever before, keeping our batteries juiced up at all times isn't easy. Industrial designers Jun-Se Kim, Min-Goo Kim and Dong-Eon Kim have a green solution to the problem. These designers have come up with a concept charging station, dubbed Solar Tree, which harnesses the energy of the sun to ensure that your electronic gear doesn't run out of juice.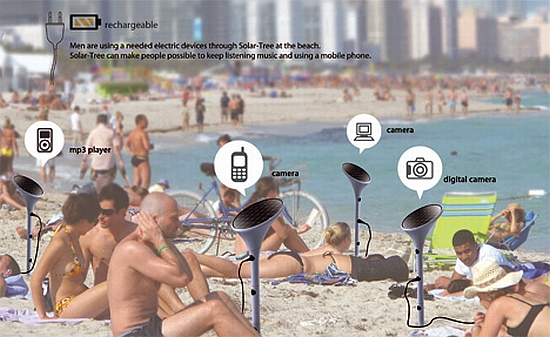 The device comes with a solar panel mounted on a pole that can be buried in soft ground, like in beach sand. Once installed, the device harnesses solar power and stores it in onboard batteries. Electricity is then made available via sockets mounted on the pole.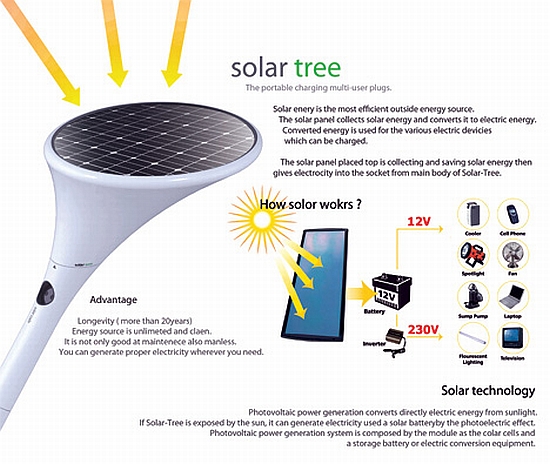 The designers don't make a comment on how long the device would take to recharge your cellphone, but in times of crisis, even a few minutes of talktime is all you need.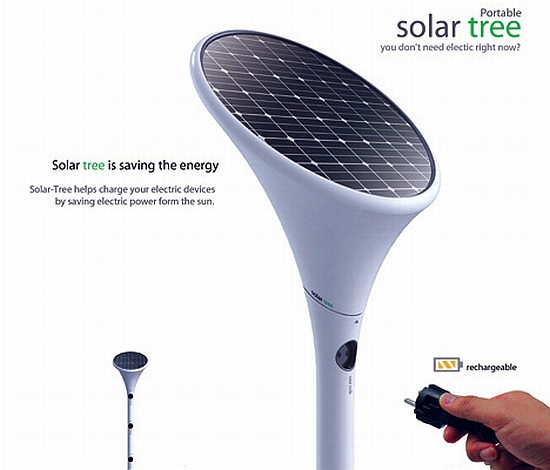 Via: YankoDesign