Eco Gadgets: Solar-powered 'Bike Tree' values your green ride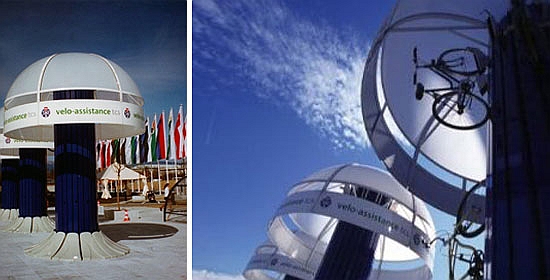 Eco Factor: Solar-powered bike parking station.
Recently Sanyo showcased their innovative bike parking system that made use of solar energy to recharge your bike while you go out shopping. The Bike Tree is another parking system for bikes, but instead of using solar energy to charge your electric two-wheeler, it uses solar power to keep your bike safe in public areas by lifting them almost five meters off the ground.
The Bike Tree makes use of various safety systems that include wireless networking and automatic security camera activation. The bike's owner must use a smart card to store and reclaim their bikes, which will ensure that your ride never gets into wrong hands. Since the bike tree has a small footprint, it can be installed or repositioned in just six hours.
Via: DesignBoom