Eco Gadgets: Sharp's 52-inch solar-powered LCD TV sizzles at CEATEC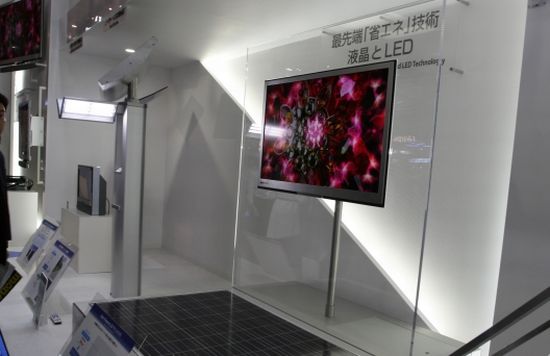 EcoFactor: A new-age LCD television from Sharp that is completely powered by solar energy on a bright sunny day.
The two gadgets that we seem to be most addicted to are the television and the desktop. While mobile phones can also be added to that list, they consume far less energy than the other two. There is indeed nothing better than hitting the couch and watching your favorite program on a big 52-inch TV after a long day's work. But Sharp has decided to take the relaxing experience a notch higher and make it comforting for the planet as well. The new 52-inch solar-powered LCD television by Sharp really stole the show at CEATEC 2008. The television has all the technology to give you a pleasurable viewing experience and is also easy on energy consumption with LED backlights and a solar panel that acts as the floor. It looks both ergonomic and planet-friendly.

The Dark Side:
It is perplexing why Sharp decided to place a solar floor rather than a solar roof for the television set. It is not like people have retractable roofs for their living rooms. If this is powered by the sun, then where is the sunlight coming from? Surely, there must be a modification in this regard.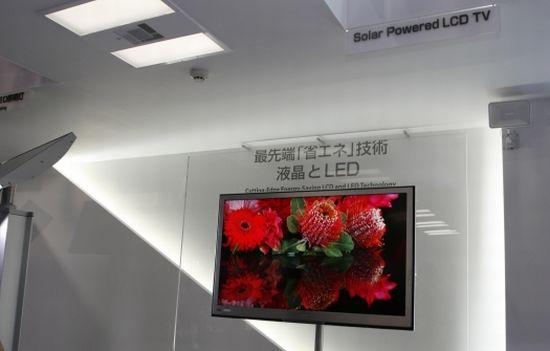 Via: markpascua