Eco Gadgets: Samsung debuts world's first solar-powered phone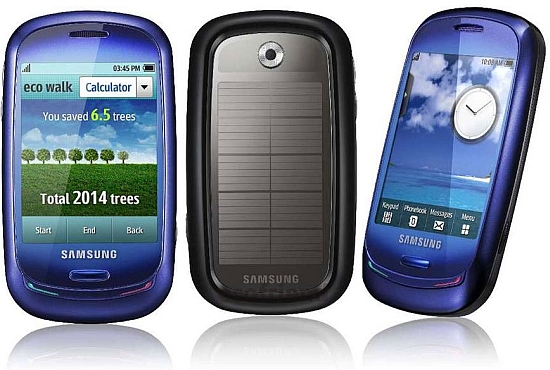 Eco Factor: Solar-powered phone made from recycled materials.
Solar-powered phones were till now seen in the form of concepts that never looked to turn real. Some of them looked just too weird for production and there were others that were devoid of any phone features. Samsung has recently launched a new phone known as "Blue-Earth," which takes mobile phones to a completely new era. The phone is powered by solar panels placed on the back of the phone.
Apart from getting charged by green energy, the phone is made from plastic recycled from trashed water bottles, thereby restricting a large number of water bottles from polluting the environment. The phone's green credentials are enhanced by the system's energy-efficient mode called "Eco-Mode" and built-in pedometer called the "Eco-Walk."
The Dark Side:
The technical specifications of the phone are still under wraps, but if the phone can compete with other devices on the market today on the technology front, we have no doubt that the phone will be an instant hit among all Eco-friends.
Via: Gizmodo/Pocket-Lint