Eco Gadgets: Portable solar-powered 'Sound System'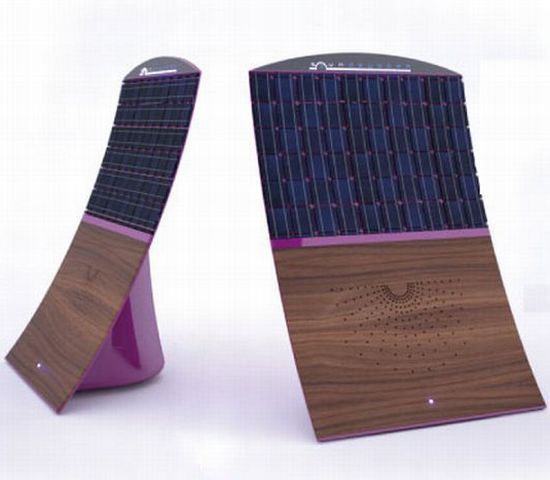 Eco Factor: Portable speakers run on solar energy.
In one of our previous articles we had brought to your attention the wonderful solar-powered concept Gramo Speakers. But designer Pekka Salokannel is not the only one to harness solar power for music as others in the same sphere, including designers Paolo Metaldi and Luca Elli, have made solar energy bring green music to your ears. The "Sound System" concept speakers include photovoltaic panels on the upper part of the device to trap solar energy and in the bottom part lay the speakers.
The design provides highly portable and wireless solution for both indoor and outdoor music needs. The concept is customizable with a variety of plastic covers and ergonomic handles, which allow you to carry it easily anywhere. The included LEDs alert you when the power on the system is running low.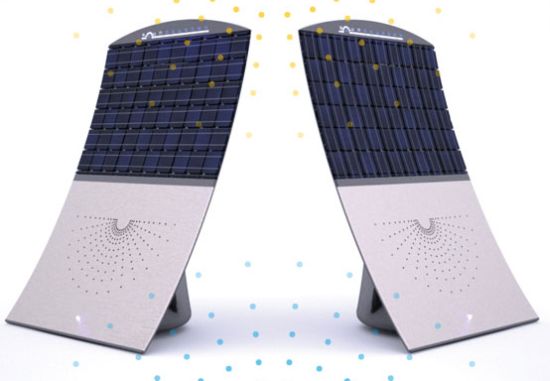 It can play your favorite tracks from MP3 players, PCs and mobile phones via an ultra wide band connection. The concept does sound great on paper, but it would be interesting to see the actual cost of the product if it really reaches the production line.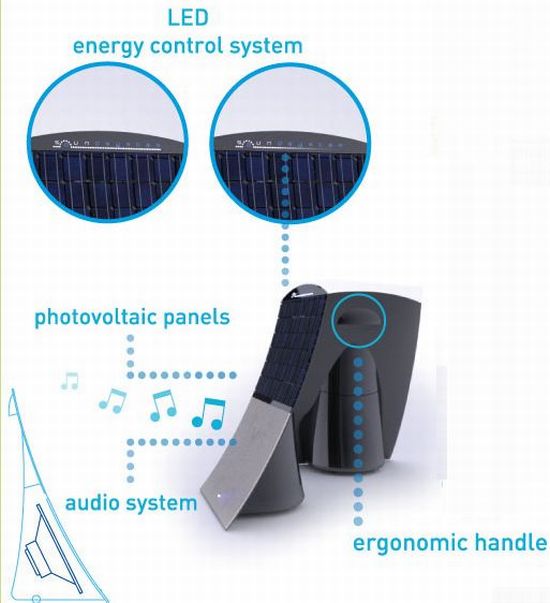 Via: DesignBoom