Eco Gadgets: Orange and Gotwind will show trust in human power at Glastonbury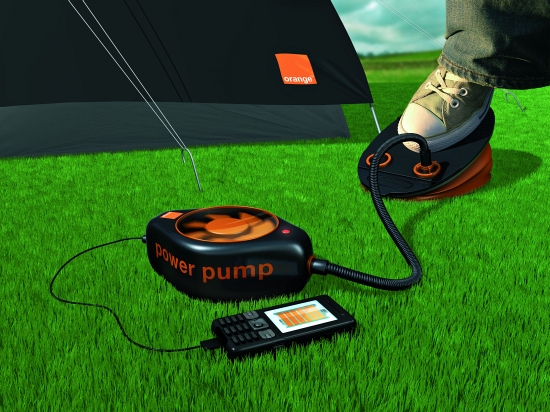 Eco Factor: Human-powered mobile phone charging device from Orange and Gotwind.
Last year Orange developed a solar and wind power solution for an off-the-grid cellphone charger for the Glastonbury Festival. Being associated with the festival for over 10 years now, the company has made sure that its image remains green and ecofriendly each time it attends the festival. This time Orange has shown its trust in the ever-dependable human power, as the company along with Gotwind has set up a foot-powered cellphone recharging device at this year's Glastonbury Music Festival.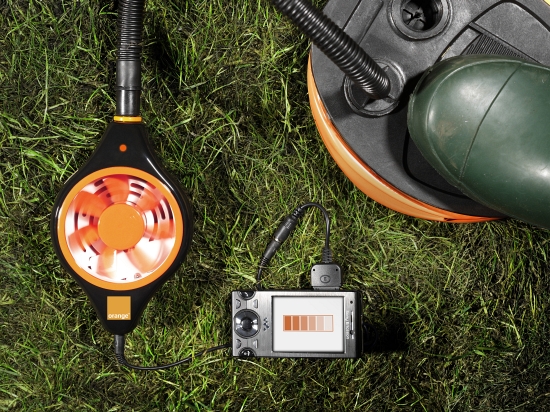 The recharging device is much similar to a tire pump where the air pressure is not directed to a flat tire but to a small wind turbine generator, which converts this air pressure into electricity. The company claims that about 1 minute of pumping or 60 pumps can give the user enough charge to use the phone for a 5-minute call. Of course, the charging system isn't good enough to completely charge a dead battery, but being compact it could be a part of your camping emergency kit.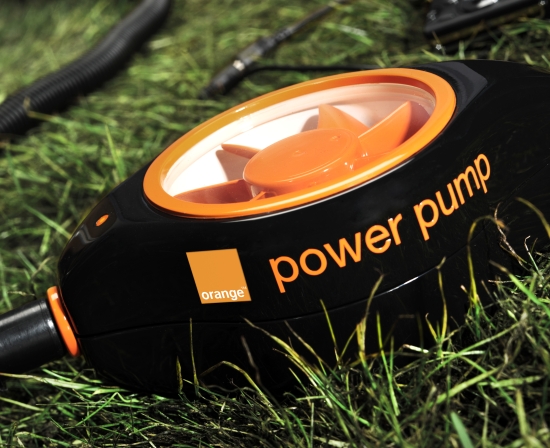 Via: Treehugger