Eco Gadgets: 'Modular' Samsung Clover concept phone sports recycled materials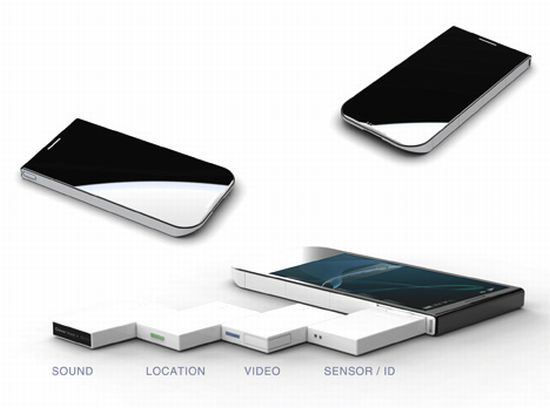 Eco Factor: Concept phone intended to be made from ecofriendly materials.
With the recent advancements in technology and chip design, cellphones have evolved from normal calling devices into AIO gadgets with lots to offer. However as technology will keep evolving, cellphones will be lacking onboard space to fit all those electronics. The Samsung Clover has been designer keeping in mind the requirements of the future.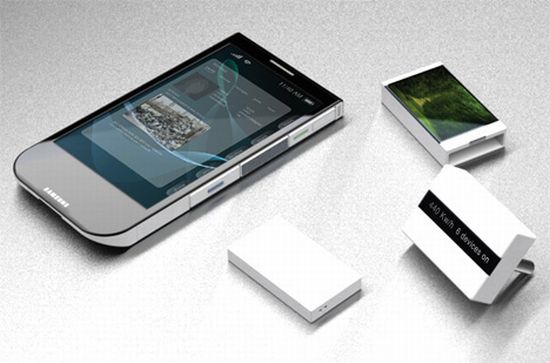 Designed in Samsung Corp Milano, the Clover phone has been designed to support extra modules comprised for vision, location, sound and sensor, which can be added to the device both by developers and independently. The rear of the handset features a PLCD that changes color according to the amount of juice left in the battery. Apart from the bundled add-ons, the phone has the provision for two additional add-ons including the LCD and the electronic sensors. To add a touch of green to future technology, the phone has been designed to be made from recycled materials.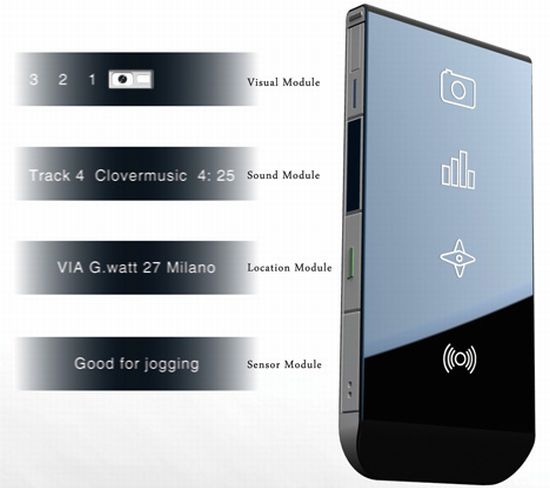 The Dark Side:
The phone does show a way cellphones will be getting the best of everything. However, with all those add-ons installed, the phone will not be the most comfortable handset to carry around.
Via: GizmoWatch