Eco Gadgets: Meraki's solar-powered Wi-Fi repeaters shipping next month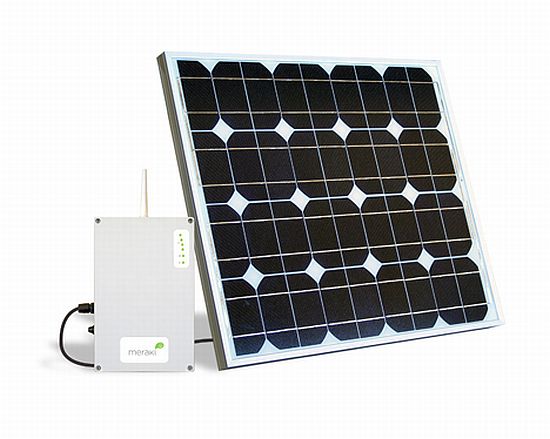 Eco Factor: Solar-powered Wi-Fi units to provide free internet services.
Internet access is not limited to computers and cyber cafes any more. With mobile devices getting smarter, cheap internet access is the need of the hour. Meraki, a company on a mission to provide cheap wireless internet access, has finally announced that their solar-powered Wi-Fi units will begin shipping on December 4, which will provide free internet access to millions of interested users.
The company's repeaters enable you to provide wireless coverage over large outdoor areas without using a single cent worth of grid electricity. The units connect to the Meraki Dashboard, allowing these devices to be accessed remotely. The units cost from $749 for a bring-your-own-panel model to $1,499 for a larger unit.
The Dark Side:
The repeaters don't have any secondary power source that could keep them running on a cloudy day.
Via: Treehugger