Eco Gadgets: LG debuts 'Pop,' a solar-powered touchscreen cellphone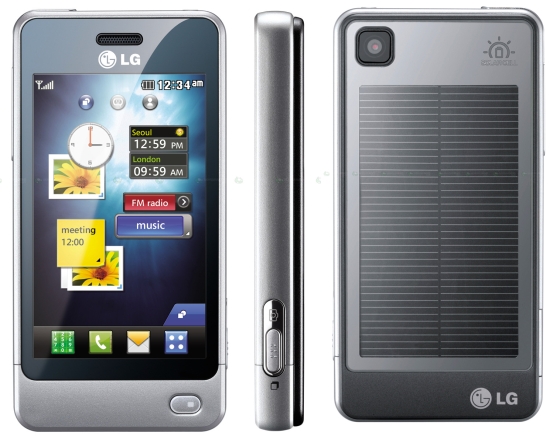 Eco Factor: Touchscreen phone powered by solar energy.
LG Electronics has unveiled their latest touchscreen phone dubbed LG GD510, or simply "Pop," which is being touted to be the most compact 3-inch touchscreen phone ever made. In addition to a host of trendy features, the cellphone carries a large photovoltaic panel to charge the onboard battery on the move.
The LG GD510 carries an optimized feature set that allows the phone to be more compact and easy to use. The phone is equipped with a 3MP camera with auto focus and 8GB of internal memory that can store several popular audio and video file formats to keep the user entertained for a long time.
The spacious 3-inch WQVGA touchscreen extends almost to the edges of the LG GD510 with a narrow 4.8 mm bezel, giving the illusion of an uninterrupted sheet of glass. The unit's sleek design is accented by a single button on the face that functions as the menu, end and cancel keys, depending on the phone's mode. The Pop will be made available later this month in the European market with a global launch to follow.
Via: AkihabaraNews