Eco Gadgets: LED Lantern Solar Light generates solar electricity to illuminate streets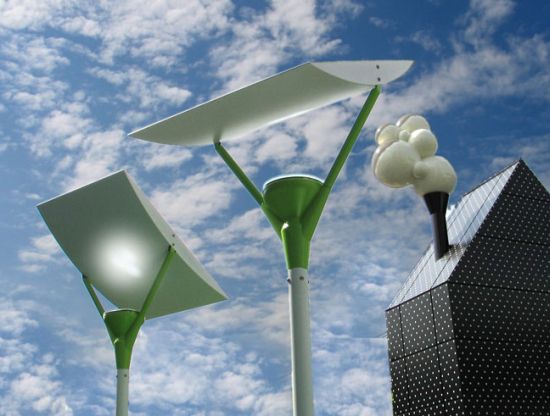 Eco Factor: Energy-saving LED lamp generates solar electricity.
Designers over at Vinaccia Integral Design earlier thrilled us with their Solar Modules, which could bring a curtain of sustainable lights to your home's interiors, and now they've made more waves with the LED Lantern Solar Light, which is designed to illuminate streets with renewable energy.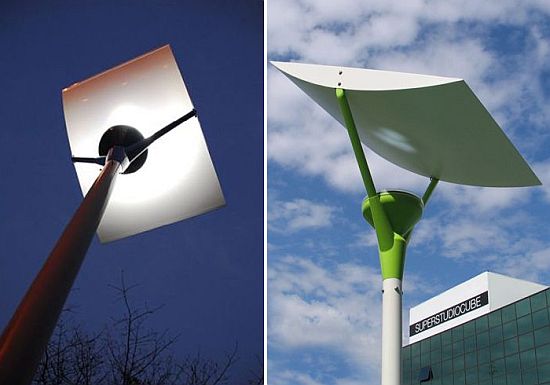 The lights are to be crafted in aluminum with monocrystalline silicon solar panels that can generate up to 100W of green power. The energy is stored in batteries, which after dark is released to fuel LED headlamps which consume up to 48W of power for the same amount of illuminating power as a 500W halogen lamp.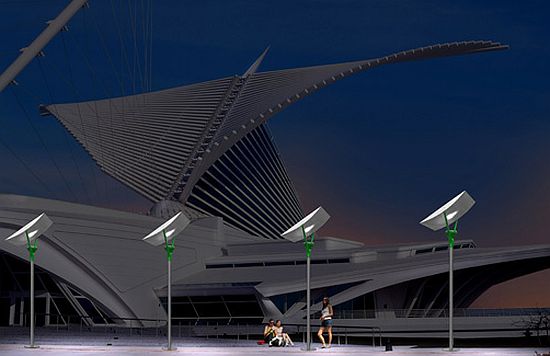 The lamps are to be installed at a height of 3.70 meters and illuminate an area of about 16 square meters. The high-performance LED lamps and the solar panels will also make these lights work for about 100,000 hours.