Eco Gadgets: iUnika debuts GYY a low-cost solar-powered netbook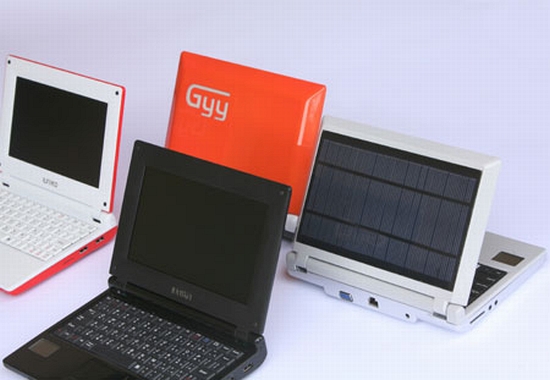 Eco Factor: Portable computer powered by solar energy and made from ecofriendly materials.
Spanish computer manufacturer, iUnika, has launched an ecofriendly netbook computer, iUnika GYY. The netbook weighs only 700gm and carries a 400MHz processor running the GNU/Linux operating system. With an 8-inch screen boasting a resolution of 800 X 480, the system is powered by solar panels mounted on the rear of the display.
The system features up to 64GB of flash memory and a low 128MB of RAM, which according to the company is enough to run many free applications developed for GNU/Linux. In terms of connectivity, the system comes with Wi-Fi and a 10/100 Ethernet card. Apart from the use of solar energy, the system body's is made from bioplastics and other biodegradable materials derived from starch and cellulose. Costing a little over $180, the system should hit the shelves in late June.
Via: GearLog