Eco Gadgets: Integrated bike lighting system doesn't add much weight, keeps your ride safe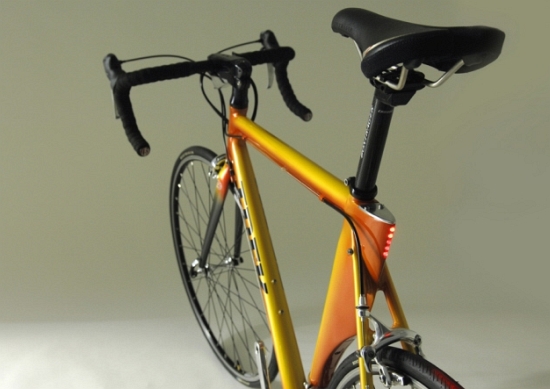 Eco Factor: LED lighting system to keep bikers safe on the highway.
We've showcased some highly innovative and technologically advanced concepts that aim to do one job – keep eco-minded bikers safe on congested highways. Biking isn't in itself a risky way to commute, but it starts to get riskier if you're riding after dark on an open highway without any lights illuminating the way. Industrial designer Jonathan Hull has tried to make your ride safe, no matter at what time of the day you're riding.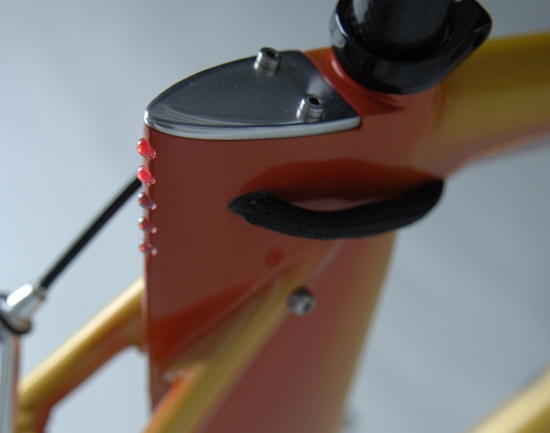 Jonathan has designed a unique lighting system that can be integrated into bicycles during production. The front light features high/low beam modes to conserve energy and increase the runtime to over 24 hours. This light is placed underneath the handlebar and can also allow athletes to train at night.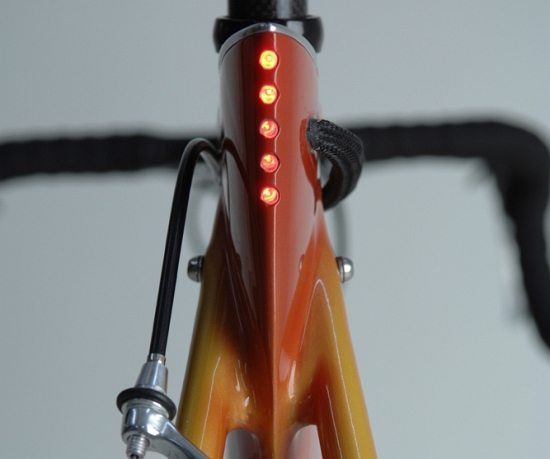 The rear row of LEDs can operate as brake lights to increase the safety of the rider. The controls for the lights are located at the handlebars. The battery powering the lighting system is charged by flexible solar panels and a wheel hub dynamo. The system is self-sufficient and weighs just half a kilogram.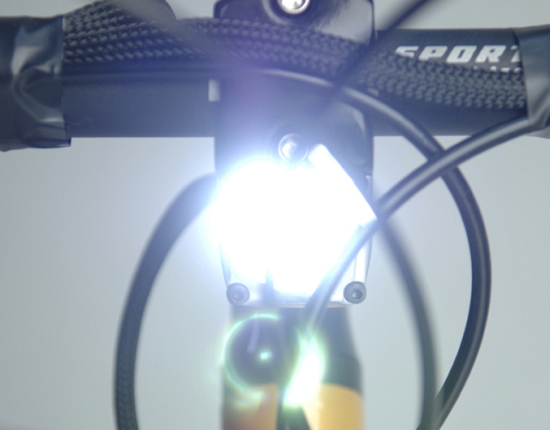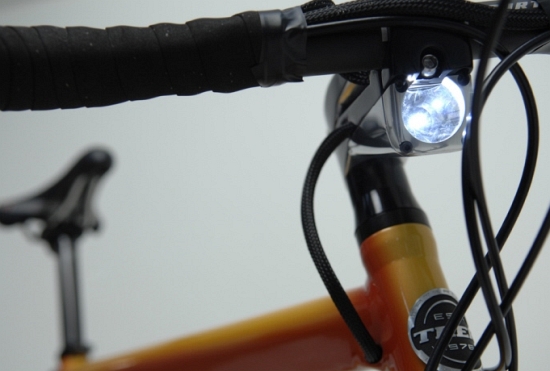 Via: Coroflot