Eco Gadgets: Green party time with Solar Powered Bubble Tower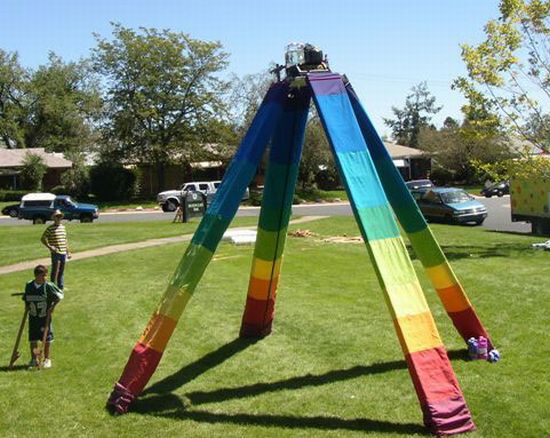 Eco Tech: Bubble tower is powered by clean solar energy.
With the advent of summer, outdoor events are the hot topic of discussion. People, especially children, need places where they can spend fabulous time with family and friends. Why not make it a bit greener this time with some environmentally-friendly activities? If you wish to show some responsibility toward the environment then you can try "The Solar Powered Bubble Tower." It's a self-sufficient structure that requires no grid electricity. All the required energy needs are met by the energy harnessed from sun in the daytime, which is stored in a battery.
The tower will produce a cloud of bubbles of all shapes and sizes for people to dance under and enjoy. It also gives you a noiseless atmosphere, for it requires no generator or external machinery to operate. When the sun goes down, an atmosphere full of enchantment is created by glowing bubbles all over the place. Further, it can add charm to various outdoor events like music concerts, private parties and so on.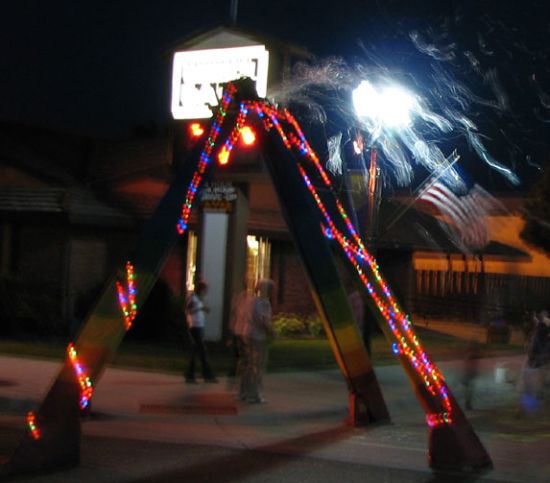 The Tower can produce both single and clusters of bubbles, along with rainbow motif sleeves, it is also available in pink sequin sleeves, patriotic red, white and blue color schemes.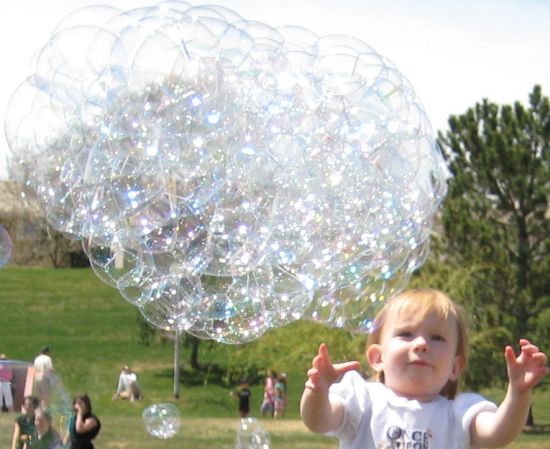 Via: Examiner