Eco Gadgets: Green Cycler uses waste food to grow fresh food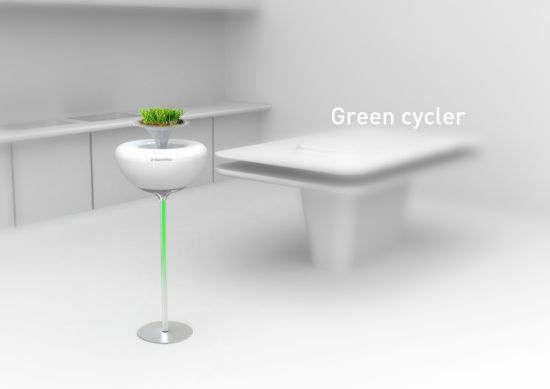 Eco Factor: Food waste disposal system uses compost to nourish organic vegetables.
By the year 2020 there will be far less land available for irrigation than what will actually be required to provide food for the billions of humans and trillions of other life forms residing on the planet. Industrial designers are already aware of this fact and have already pulled up their socks to develop ideas that would be a necessity in the future.
From the workshop of Sang Hoon Lee comes a product that can solve both the food and the waste crisis. Dubbed the Green Cycler, this waste disposal system is unlike any other you might have ever used. This system prevents any foul odors from contaminating your kitchen and uses the decomposed food as a fertilizer for a plant resting on top of the system. An air system transports water and fertilizer from the bottom to the top and a light indicator tells you the status of the plant or vegetable you are growing.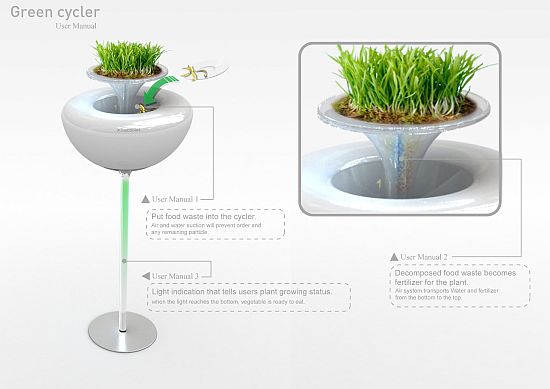 The Dark Side:
The system is just good enough for a few plants, which will take weeks or even months to develop completely. We would have appreciated the concept even more had it been somehow designed to accommodate a large number of plants.
Via: Coroflot