Eco Gadgets: Freestyle's solar-powered watch runs 12 months on a single charge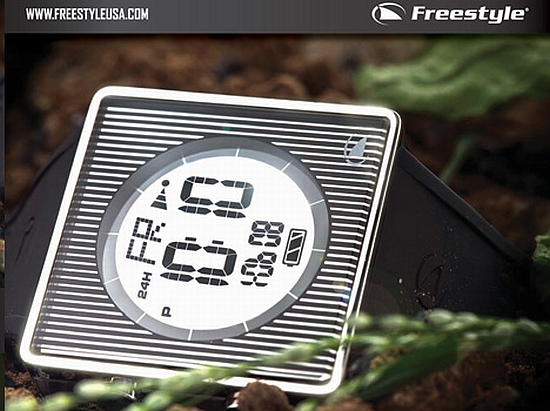 Eco Factor: Watch powered by solar energy.
Freestyle has launched the world's first solar-powered watch which the company claims can run for a full year on a single charge. The Boiler, as the watch is being referred to, comes with a power indicator that tells you the amount of charge left and a power saving mode to even enhance its energy efficiency.
The watch comes with a chronograph, alarm, timer, dual time and NightVision backlight display, which, of course, will be a load on its super-efficient battery. The clock retails for $115, which can be considered decent for the features that are incorporated in the watch.
The Dark Side:
Keeping aside the ugly wristband, which the watch is equipped with, the rest is simply too good.
Via: Treehugger