Eco Gadgets: Febot – Portable wind-powered battery charger needs more space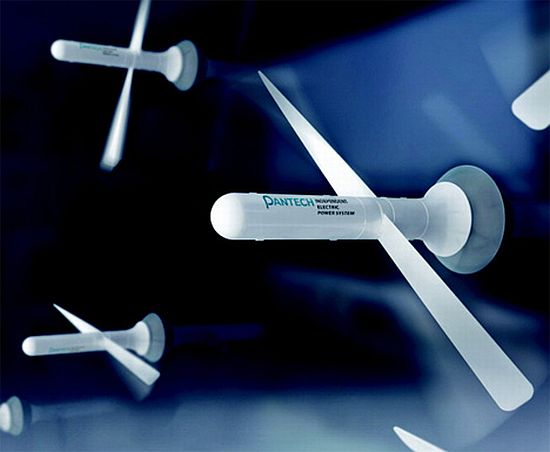 Eco Factor: Portable wind-powered battery charger.
Febot is not actually what one would think of after reading its name. It's actually a concept wind powered battery charger that has been designed by Ji-yun Kim, Soon-young Yang and Hwan-ju Jeon. The torpedo-shaped device can hold a single AA battery in its head. All you have to do is insert the battery in the space provided and stick the device to your window, and of course pray to God that no one runs away with your Febot.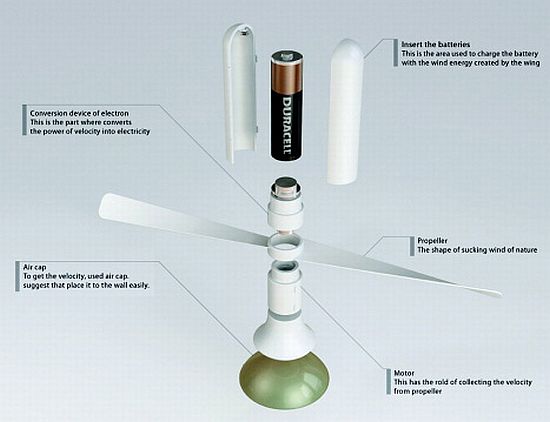 The Dark Side:
The device can only recharge a single AA battery. So even if you have to charge batteries of your TV's remote control, you would either have to buy two Febots or wait for a couple of days before you can use that remote again. Moreover, wind energy alone might take a long time to recharge a battery, so any addition of a solar panel on the device would have added some flavor to the Febot.
Via: YankoDesign/Gizmodo