Eco Gadgets: 'Eco Dry' hair dryer twice as efficient as normal hair dryers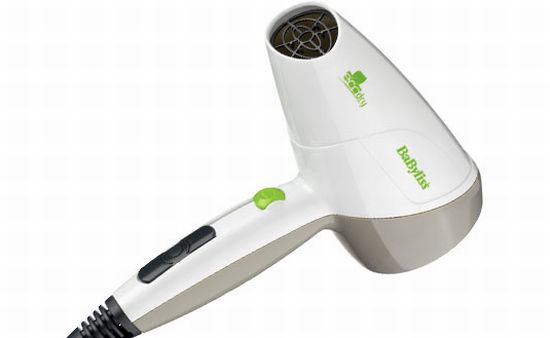 EcoFactor: The Eco Dry hair dryer from BaByliss uses half the energy consumed by normal hair dryers and still works as good as conventional ones.
Hair dryers suck in loads of energy and they often consume much more energy than needed as they are largely inefficient. It seems that they always waste more energy in heating (a good 95%) than necessary and end up guzzling way too much power. BaByliss' new Eco Dry hair dryer is all about conserving energy without compromising on performance. While a conventional hair dryer works on 2000 watts of power, the Eco Dry works on just 1000 watts and gives you the same efficient drying system. This saves both on energy consumption and your cash that goes toward the power bill. It is available for £30 and if you wish to go green in a small way, this is a good way to start.

The Dark Side:

The Eco Dry saves half the power consumption compared with normal dryers by increasing the air flow system, but it could surely do much better, as even 1000 watts of powers seems a bit too much for drying hair. This is one home appliance that can get a lot more efficient, and if you really have time and do not sport really long hair then just switch over to using towels. That would be really eco-friendly!
Via: Smartplanet