Eco Gadgets: Computer-controlled, solar-powered sailboat endeavors to win over Atlantic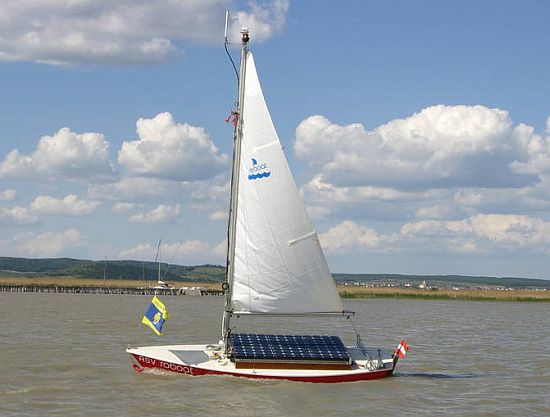 Eco Factor: Autonomous boat powered by solar panels and methanol fuel cell.
After winning the World Robotic Sailing Championship, the ASV Roboat is now aiming to conquer the Atlantic Ocean with its computerized brain and a hybrid engine. The ASV Roboat is a 3.75m Laerling that has been retrofitted with an 800MHz/512MB mini-ITX computer that is powered by Linux OS and runs a software suite developed using Java and C++.
The sailboat's electronics include GPS and various other sensors, and are powered by solar charged batteries backed up by a direct methanol fuel cell. The boat's simple design, buoyant foam-filled body and a weight of just 60kgs makes it virtually unsinkable and ready to combat the worst of the Atlantic.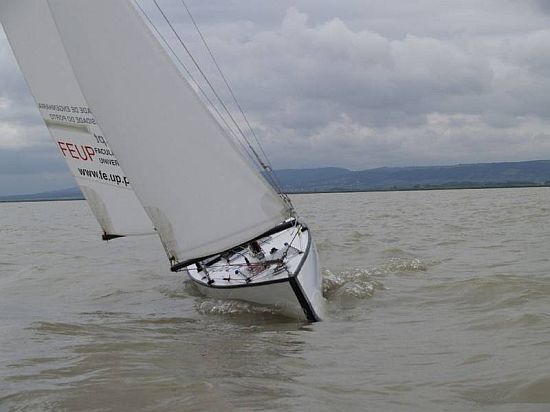 The controlling software just needs the controller to enter the destination parameters. After getting the required information the boat's computer calculates the route depending on the information it receives from its various sensors. The planned voyage is to set the fastest time between Europe and Caribbean – a 4,000-mile journey that should take around eight weeks.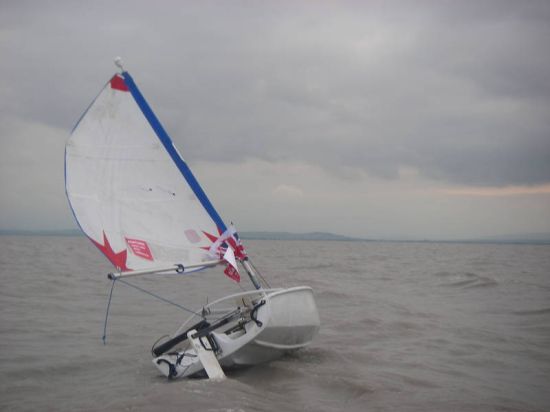 The Dark Side:
If the programmers are able to produce a code efficient enough to take the boat across an ocean, then we have no doubt that we might see more of these vessels being commercialized.
Via: Gizmag