Eco Gadgets: BacVac fuel-cell powered vacuum cleaner for cable free cleaning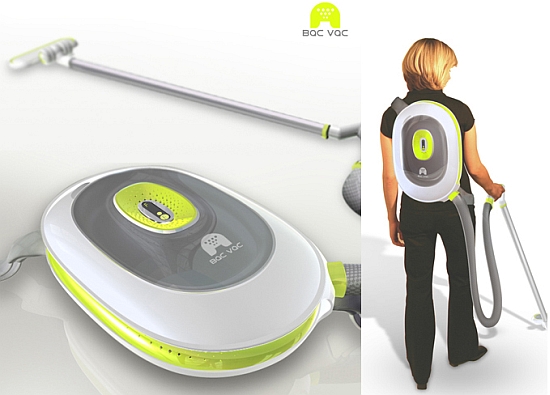 Eco Factor: Concept vacuum cleaner powered by ethanol fuel cells.
The rise in pollution doesn't only affect the outdoor air quality but has an ever greater impact indoors. Keeping the indoors clean does remain a priority for all health conscious homeowners, who have technology to their aid, which in most cases isn't as green as they would like. Product designers do show a way technology can go green without sacrificing its overall aesthetics. Here is another green product that helps you clean your indoors without polluting the outdoors even by a fraction.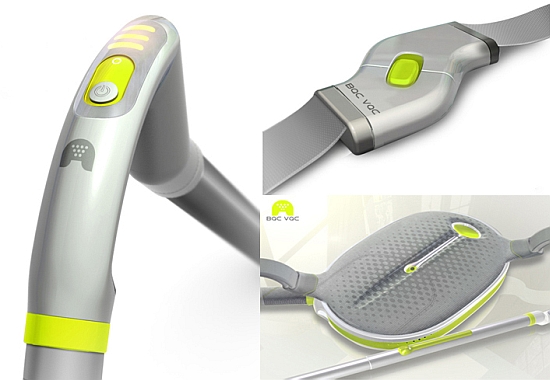 The BacVac, as the product has been named, is a fuel-cell powered vacuum cleaner concept which can be worn just like a backpack. Having an onboard energy source keeps you away from the messy cables and allows you to clean anywhere without worrying about a power socket in its vicinity. Once it runs out of juice, all you need is some ethanol to top it up.