Eco Gadgets: Alen Corporation's Paralda air purifier is good for you and the environment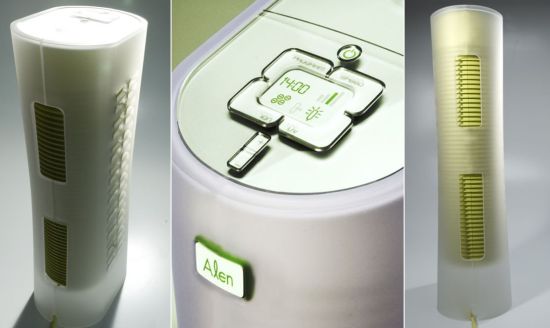 Eco Factor: Air purifier with an air cleaning efficiency rate of 99.97% utilizes just 55 watts of power.
The reason why people get colds, coughs, and allergies mostly during winter is not because of the cold weather outside, but because of the excessive toxic particle buildup inside the house with almost no ventilation. Research states that Americans spend almost 90 percent of their time indoors during the winter months. Here they are exposed to all kind of airborne pollutants such as dust and tobacco smoke particles. An air purifier is something that can keep all these allergies at bay.
The Alen Corporation has launched the Paralda air purifier that is completely lead-free, ozone safe, and Energy Star qualified by both the U.S. Environmental Protection Agency and the U.S. Department of Energy. Meeting the demands of the eco-minded, the four-speed air purifier touts a stylish design with an impressive HEPA filtration system, UV lamp that is claimed to have a life span of over 5 years, ionizer, light touch activation controls and a 24-hour programmable timer. With all that working on full power the purifier still manages to keep its power consumption under 55 watts, which is way less than an old 100W light bulb. The purifier sells for a reasonable price of $499.
The Dark Side:
Using an air purifier can guarantee good health, but it would be still better if your homes don't require it at all. Keeping your house clean and having proper ventilation in your house can do the same for you without even spending a single watt of electricity. Still, if that's too much to ask, we highly recommend this green air purifier.
Via: PRWeb