Eco Furniture: Funky recycled suitcase seating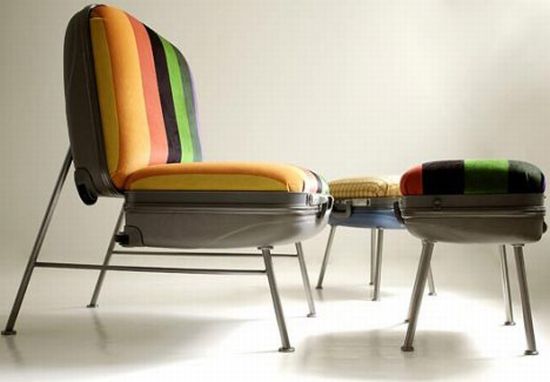 Eco Factor: Seating made up of old recycled suitcases.
What will be the best thing to do with your old worn out suitcases and luggage carriers? Have a look at this seating created by Turkish design collective MayBeProduct. Just a little bit of coloring and assembling and some funky furniture is ready with a little compromise on beauty and furnishing of luxury furniture. However, this compromise doesn't matter when we take into consideration some environmentally conscious aspects. Not much, but recycling these little things does make a difference.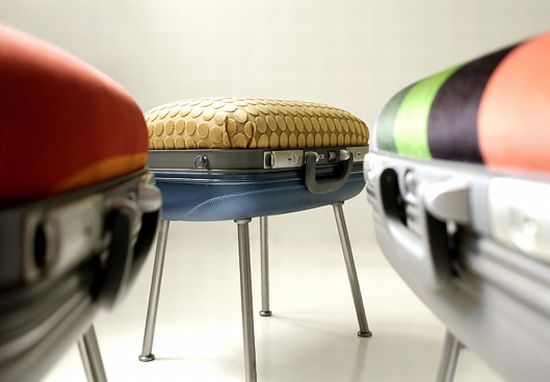 The Dark Side: A creation of this kind is less likely to inspire anyone to take the time to assemble old suitcases, for they somewhere lack the décor and modern style found in other ready made furniture.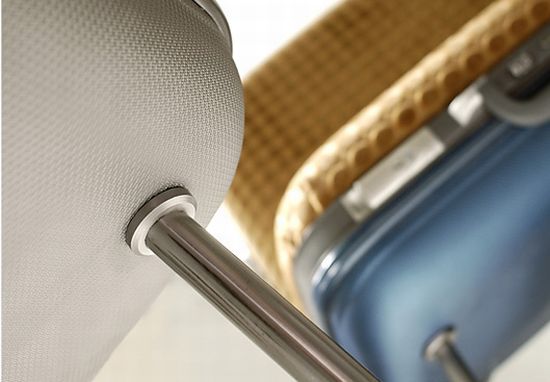 Via: DesignSprout