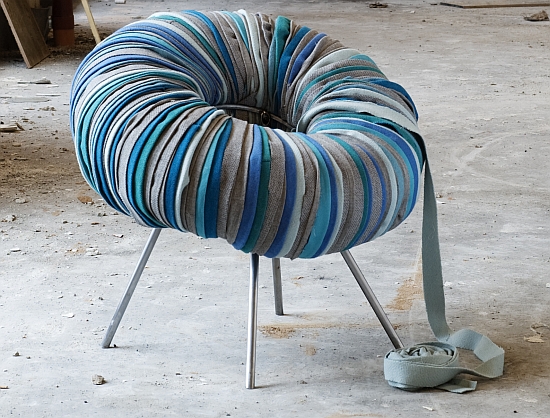 Eco Factor: Chair made from recycled upholstery.
Making the best use of old upholstery, designers at the Oslo National Academy of Arts have created a stunning looking chair, which they call "Drops." The chair has legs made of stainless steel and an inner tube covered with recycled upholstery material. The seat is not permanently fixed to the underframe, making it easy for the user to adjust the position of the chair or remove it from the frame and use it as a pouffe.
The Dark Side:
The upholstery used in the chair is already recycled so as a user you cannot expect the chair to serve for long.