Eco-friendly Stand by buster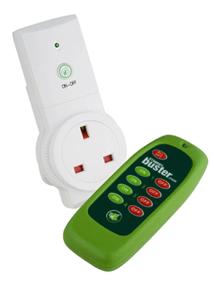 Recently, popular tech site of UK, Pocket-lint has held its 4th annual Pocket-lint awards. In the category of Best Green Gadget, there are several eco-friendly ones. Among several green gadgets, this one surely deserves mention.
Check out the remote controlled Standby Buster! This stand by buster will effectively save a lot of energy, as you can turn on or off the entire wall socket. Thus, there is no need to switch off or unplug.
This is surely an eco-friendly way to save energy!
Via : goodcleantech