Eco friendly products made using recycled timber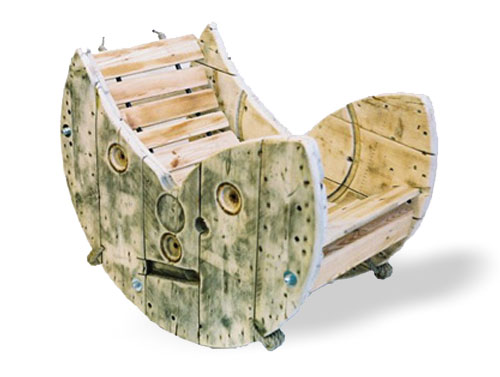 In light of aggravating environmental degradation, eco friendly products are gaining immense popularity. There's a plethora of green ideas available from toys for children to exquisite serving ware, and furniture for elderly. Reclaimed timber is one such material that is being used increasingly for making various creative products. These products are unique, eco friendly as well as durable
Rock on this Recycled Wooden Chair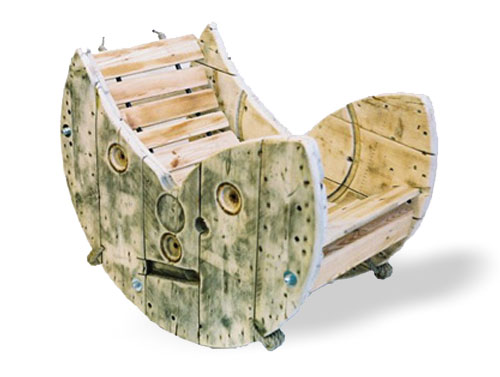 Giant reels on which electric cables are wrapped become useless once the cables have been used, and since they are mostly made up of timber they lead to destruction of woods. Reel furniture, came up with an innovative idea of making ethnic and exquisite piece of furniture. They are recycled from caste away reels and other unused timber. In addition, this wooden chair is finished with latest environmentally friendly lacquers. For oldies it's a worthwhile gift option.
Reclaimed Timber Chair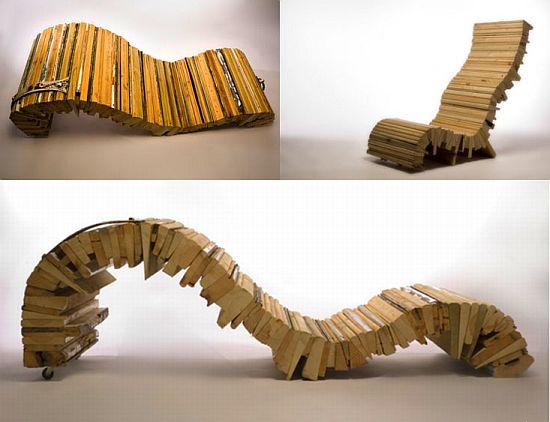 This beautifully designed furniture is the brainchild of a UK based designer, Claire Danthois. The designer frisked around people's junkyards, collecting wood for his furniture. Mainly, discarded doors and windows were used. The markings from the previous use of the woods are not covered up which adds oodles of depth and flamboyance to the piece.
Pallet Table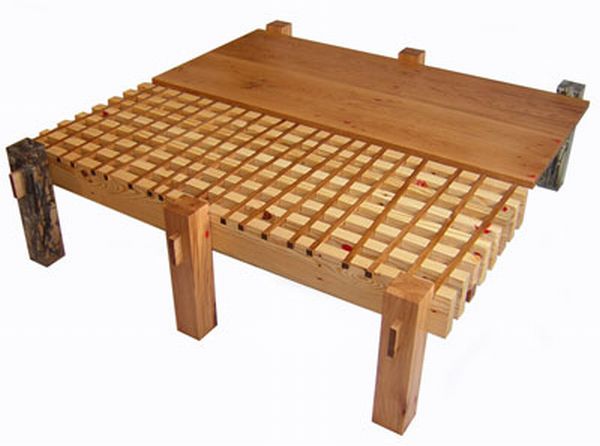 The Pallet Table is crafted from an entire industrial sized pallet. The pallet is first disassembled and all nails, nuts and bolts are removed, which are stored and used further in nailing the legs of the table. The table can be colored according to one's choice. The process does not produce waste other than sawdust and a handful of off cuts. Tons of timber waste which would otherwise have been disposed into landfills is used up effectively. This furniture highlights the potential of using recycled timber in the production of high valued items.
Recycled Timber Furniture By Ubico Studio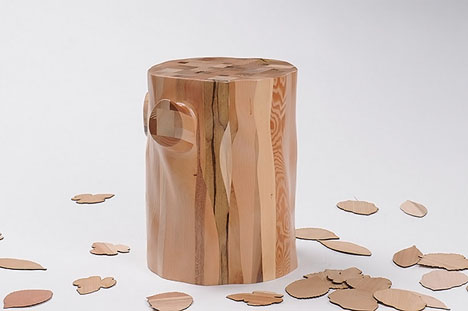 Taking inspiration from the Christian wake ceremony, this fantastic seating collection is titled "Wake". The furniture is made out of relatively smaller pieces of salvaged wood scraps cut to extremely accurate sizes and then glued together to form a block. The blocks are eventually carved into tree stump like shapes. These adorable pieces are like post modernist versions of tree stumps. They utilize wood scraps, which would otherwise have been discarded.
Offcut Bar Stools by Edwards Moore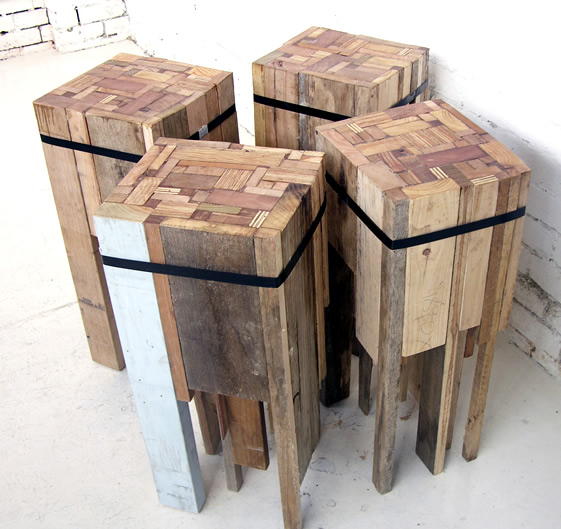 Showcased by Edwards Moore, in Melbourne, these intricate off cut bar stools are made by using scraps and off cuts as primary raw material. These chaotically assembled scrap pieces impart a coherent and snazzy look. Making one of these requires minimum financial outlay. Your living room surely deserves one of these.
Ancient Modes


Ancient modes furniture is crafted from all types of available recycled timber. They give a rustic appearance to the furniture reminiscing the ancient era. These pieces can be made out of any outmoded piece of furniture dunked away in your junkyard. Ancient modes furniture has something for every room in your house including, bookshelves, chairs, cabinets, dressers, beds, wardrobes, entertainment units, and even desks for the office.
Nautical furniture out of salvaged boat wood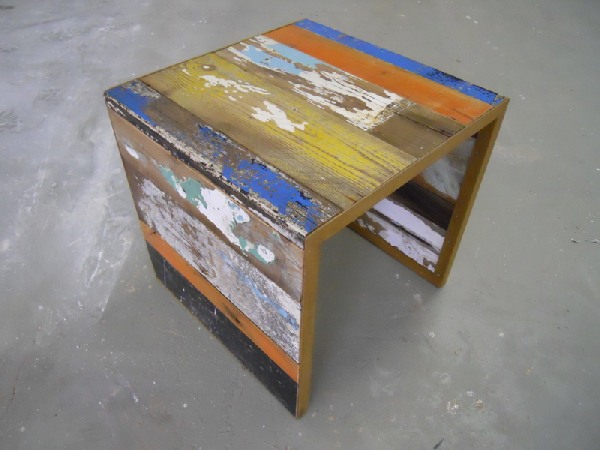 Destroyed ships are generally dumped and done away with but some artists like Nic Kruger make the dead trash breathe again. The wrecked piece of timber dictates the size, shape and finish of the final product. These pieces retain the nautical charm of the open seas by openly showcasing the faded paint and weather worn look of the wood instead of trying to hide it. The furniture items include chairs, benches etc.
Tree Trunk Chairs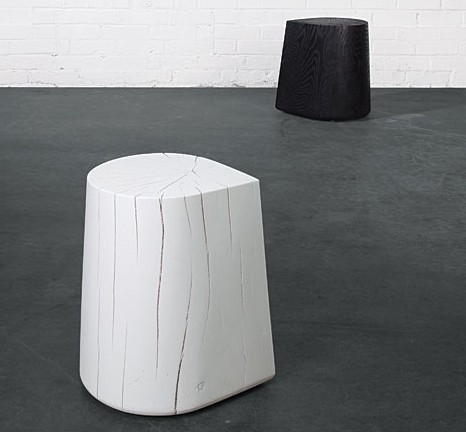 These cool chairs can be made by simply painting a tree trunk in white, black or any other radiant color. They may be simple but sometimes simple is just perfect. Sometimes, handles are also attached to these tree trunk chairs for ease of relocation. Cushions can be attached for added comfort. The plus point is that it does not require any mending or repairing.
Wooden whale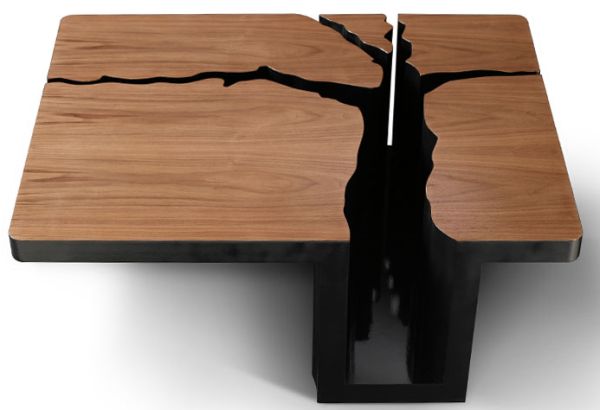 Wooden whales, made from reclaimed timber are very helpful in holding your belongings in their respective places. They keep your belongings like pencils, pens, letters, booklets and even mobile phones intact. Pens occupy the snout, phone is kept in the mouth and letters and notebooks are put in the tail. Each wooden whale is unique in its appearance and is deftly hand crafted in Michigan. The whales are hand oiled, signed, numbered and packed carefully for migration. They are generally colored brown or white.
WeWood Watches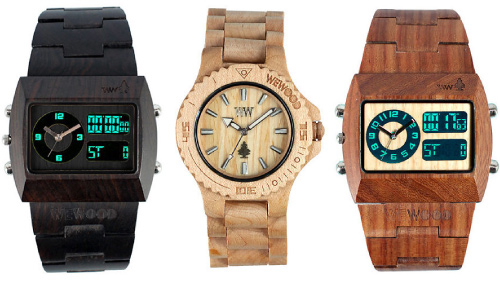 A watch made out of reclaimed timber seems to be a weird accessory altogether. But, the range of watches from WeWood employs scraps from manufacturing waste, which is converted into amazing time pieces. The timber used is left untreated, which makes the watch take on a unique patina over time. Devoid of toxic chemicals as well as any colored stains, the natural shades and grains of the different wood types shine through for an organic take. Currently crafted in two styles, chrono and classic, the watches come in beige, black and even an army hued color.