Eco Friendly Painting Ideas – Going Green Inside and Out
All of us like our homes to look bright and cheerful – the easiest way to do this is to put a fresh coat of paint on the walls.  This is most definitely cheaper than buying new furniture.  More consumers are now becoming aware of potential harm from commercial products – no one wants to be in a room or house where the paint fumes could do harm.   So, are there any eco-friendly paint options to choose from?  Here is a small sampling of environmentally friendly paint supplies.
What to Look For: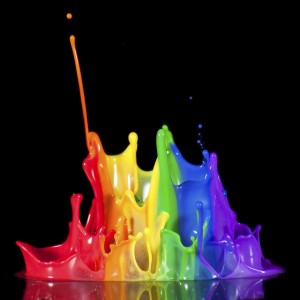 Linseed Oil Based Paints:
Linseed oil is used to thin and clean up paints – so why not use it in the paint?  Any paint with this formulation can be used on interior or exterior walls.  Word is, linseed oil helps paint last a long time.  Of course, as with anything else, one will have to paint again.
Clay Base:
Paints formulated this way are quite a common alternative – it is known for its anti fungal properties and is available in very few colors.  One can get a matte or textured finish. Two coats as usual and cannot be washed as it is water based paint. Touch up is a better option on dirty areas.
Milk Protein Base:
Some paints have milk protein or lime as a base and have been in use for a while.  These are available as powder – so one has to mix before painting.  Lime can be a bit irritating to the skin.  This paint can be used indoors and outdoors – quite a few coats will be needed to create a soft look.