Eco friendly, Non-Toxic Caulk Substitutes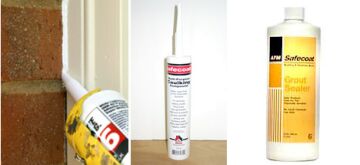 Conventional caulk are cheap to produce, containing toluene and hexane. Here is a more efficient caulking compound – the non-toxic ones. This one does not contain toxic volatile organic compounds (VOCs) such as toluene and hexane. AFMSafeCoat is the company that produces a caulking compound which is no ordinary one. This compound is water-resistant, flexible sealant with excellent adhesion.
Their caulk is a unique one. It is claimed that this caulk will neither dry out nor crack, and it does not release any solvents. It can be safely used in sinks, showers, around pipes, and between walls and woodwork. You can purchase it from the Environmental Home Center for $6.50 per tube.
Via: Goto Reviews