Eco friendly gifts for those who care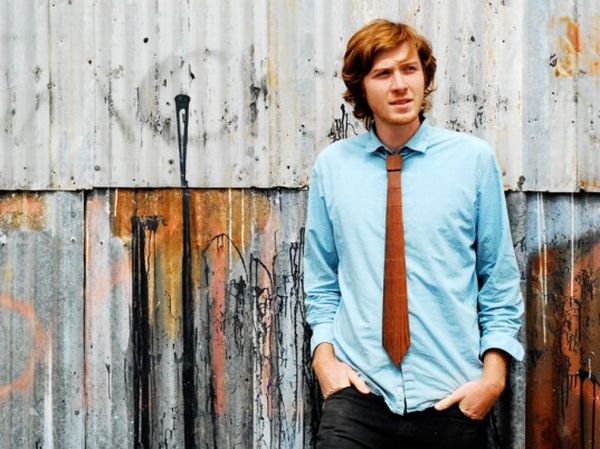 With the rising environmental awareness, people nowadays are looking for different ways to reduce their ecological footprint. One good way to do the same is by opting for eco friendly gifts. Considering the uncountable number of gifts exchanged around the world every year, one can easily think of the huge impact it could make. Whether you are looking for a perfect gift for your special someone, your family or friends, you can easily find a great green gift online, which will not only impress the other person, but also make a positive difference to the environment.
Eco gifts for men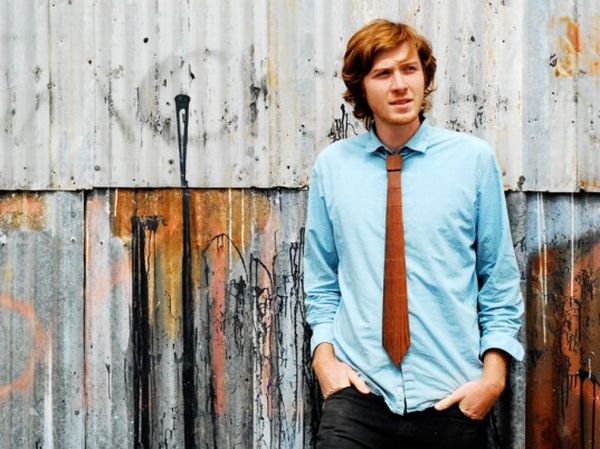 1. Rubber briefcase
Boulder, Colorado based designer Heather English, has created this designer bag that consist of a small case with a flat bottom like a briefcase with an adjustable shoulder strap. The designer has reused the inner rubber tubes of 18 discarded tyres and has refashioned them into this elegant and refined bag. The bag has enough space to carry your documents and books. It also features a large pocket, top handle and spring hook closures.
2. Vapur Water Bottle Limited
The Vapur water bottle is made from flexible BPA free plastic. The water bottle is sleek and designed to collapse when empty. This is why it can be easily carried in your purse or backpacks without taking up much of room. With the Vapur water bottle, hikers, bikers and campers would not have to worry about disposing plastic bottles, which when empty add to the waste.
3. Eastlake Laptop Case
Manufactured in Seattle, the Eastlake Laptop Case is made from the inner tubes of bike tyres that are picked up from local bike shops. It also features a Secure Velcro closure for easy accessing and 1/8 inch foam for added protection. The case can comfortably hold a 15 inch laptop and the recycled rubber material ensures water protection and durability.
4. Wood Thumb Wooden Tie – Large
The wooden necktie is made with hands in USA by reusing redwood beams from old barns. The tie looks classy and is very comfortable to wear. The eleven wood sections are held together by an elastic band on the back of the wood thumb necktie. The stylish tie fits all neck sizes.
5. Solio Bolt Solar Charger
The Solio Bolt is a portable solar charger juicing up all gadgets by harnessing the energy of the sun. It features efficient PV panels that capture solar energy and when fully charged it can power any electronic device. Not only this, it also includes a USB port to get power from a computer or a wall socket.
Eco gifts for women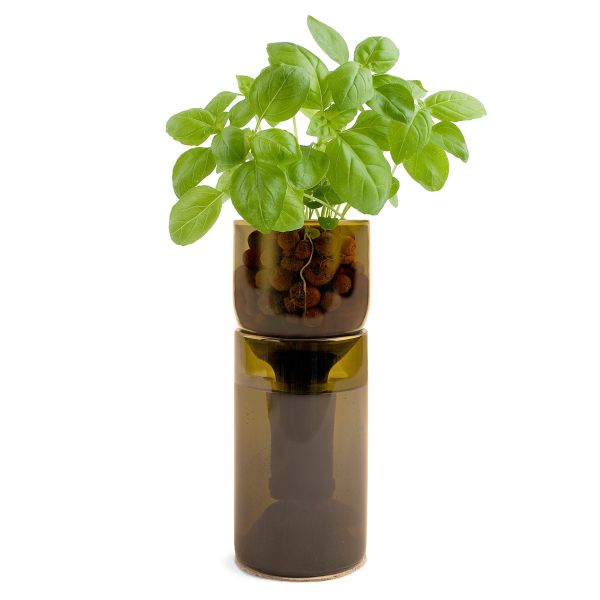 1. Azuri Classic Pashmina Shawl
The Azuri Classic Pashmina Shawl is made by a blending 50 percent bamboo and 50 percent Viscose material. This finely woven shawl will make you appear elegant and classy for any formal or casual occasions. This Bamboo Viscose Pashmina Shawl is warm, durable, soft and also eco friendly.
2. Mesh wearable garden dress
The Mesh wearable garden is a green fashion dress designed by students of Copenhagen Institute. The kitchen organic waste is converted into a single structure, to which some colourful seeds are added. The seeds get nourishment from the organic debris and grow into healthy plants. The dress behaves like a portable and wearable garden.
3. Recycled Sari Scarf
Artisans in Calcutta, India have made the Recycled Sari Scarf from cotton sari materials that were bought at a fair price from people who live in poor regions of the city. These artisans belong to slum families that live near the railway tracks and are trained and employed by a non profit institutes. The recycled saris are hand woven and are crafted into colourful scarves.
4. Recycled Wine Bottle Platters
These platters casted in the form of wine bottles will provide an extravagance to your cutlery and of course the dish that you will serve in it will become more relishing. This one of a kind platter undergoes an 8 hours process of glass recycling. These are manufactured in India and China by making use of 100 percent recycled glass.
5. Grow Bottle
The Grow Bottle is made in the USA and lets you grow your indoor herb in a reclaimed wine bottle. Each set comes with clay pebbles, wool wick, seeds, plant nutrients and cork coaster required to create a hydroponic environment for the growth of plants like Organic Chive, Organic Oregano, Heirloom Mint etc.
Eco gifts for boys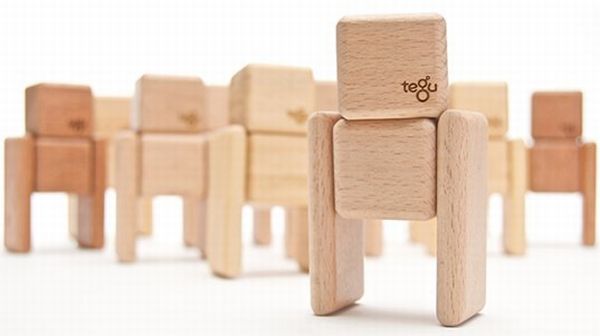 1. Eco-Friendly Tegu Magnetic Wooden Blocks
Based in Honduras, the toy company Tegu has come up with a new collection of eco friendly magnetic wooden blocks that will let your kids design structures that can move and bend. These wooden blocks are made from sustainable hardwood originated from Honduras and Central America. These wooden blocks consist of embedded magnets and are packed inside a recyclable box.
2. Wheely Bug Toddler Ride
The Wheely Bug Toddler Ride by toymaker Prince Lionheart, is soft and secure for the kids. The body of the bug is made of non compressible, nontoxic foam that includes no PVC while the plywood base is made of renewable plantation timber. This toddler ride is designed to exercise the legs muscle and improve gross motor skills while your child enjoys the bug ride.
3. Bear Felt Children Mask Eco Friendly Kids
Your little kid would love to wear this eco friendly brown bear mask for a birthday party or some get together at school. This mask can be easily made at home too with a pair of brown trousers and a brown woolly jumper.
4. Baby Gift Set with Wooden Rattles
Wood is always preferred over plastic, as it is much safe for your child and obviously long lasting. The oak fish rattle and the classic baby rattle are both light weight and coated with several coats of a food grade clear coat ensuring that rattle is non toxic and safe for children.
Eco gifts for girls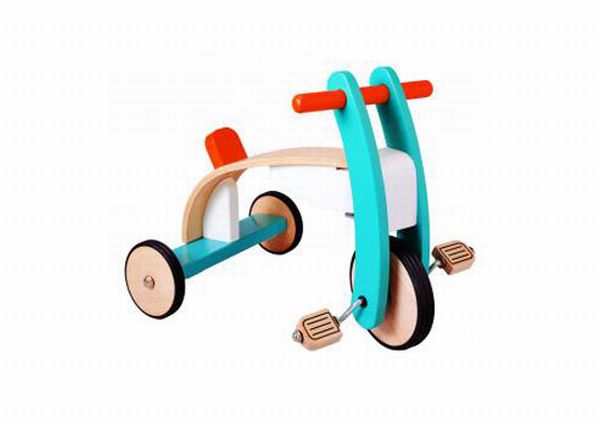 1. Eco-Friendly Wooden Trike from Plan Toys
This wooden trike by Plan Toys, an eco conscious company, will let the young ones do their bit for the environment. Instead of chunk plastic, these trikes are made by using the wood from rubber wood trees that have been used entirely for the latex to make rubber and would have been cut down or burned to clear the land.
2. Eco friendly lunch boxes
The eco friendly Kids Konserve lunch kit comprises of a stainless steel bottle and two stainless steel containers with plastic lids that prohibit any leakage. The kit also includes cloth napkin, aluminium, name tag and cotton lunch sack that can be recycled. The materials used to make the entire kit contents are non leaching, BPA and phthalate free ensuring non toxicity.
3. Lake Champlain Chocolates
Gift your little lady the eco friendly Lake Champlain Chocolates that are made with organic and natural blends that guarantees the best of taste and health for your child. The pack contains 13 chocolate bars including, Dark Chocolate, Fruit and Nut Signature Bars, Sao Thome African Blend Tanzania Organic Chocolate Bars , Dark Dark Spicy Aztec Five Star Bars, etc.
4. Elephant Poo Paper Journal and Note box
This Elephant Poo Paper Journal and Note box is made with hands in Thailand and elephant poop is the material that is used to make the eco friendly paper used for these objects. Elephant's dung includes the left over fibrous materials that are consumed by the huge animal, which on processing turns to a good quality paper. The 70 slippages of the note box and 20 page journal are 100 percent recyclable and do not smell at all.