Eco-friendly Eliminator Degreaser: It's Non-toxic and Bio-degradable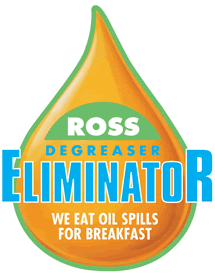 Here is the environmentally friendly way to clean oils, grease, fats and petroleum based products. It is no soap, detergent or petroleum solvent, but still an effective industrial strength concentrate, formulated to remove all common soils, grease, oil, dirt, wax, gum, dye, inks, carbon, smoke and exhaust stains.
This non-toxic biodegradable Eliminator Degreaser safely cleans metal, plastic, rubber, porcelain, concrete and wood surfaces though a biodegradable proprietary formula.
Just store it in a normal way as it is user friendly too! There is no need for special clothing or protective devices. The degreaser may be used in pressure washers, soak tanks, dip tanks, steam cleaners or ultrasonic tanks. It's price ranges from £41.67 to £260.53.