Eco DIYs: Chandelier made from recycled yogurt jars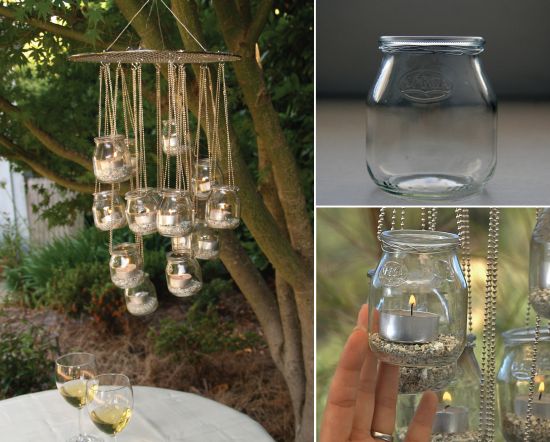 There are so many eye-catching creations that lure our souls and satiate the eye day in and day out. It's not often we see a recycling project that meets high on creativity. But when we have a blend, then it sure is another addition to the eye-catching creations we've seen. Such is this DIY glass garden chandelier that'll keep your parties outdoors burning brightly green, all the while fetching you accolades for the makeup. So gear up and clear your kitchen and garage of those glass jars and cooling racks, fetch a beaded chain and some wire, fix all this up to make this efficient lighting source. I know you haven't even got near to making anything like you see here, so for the DIY tips click here.
Enjoyed this post? Please share the love...