Eco Cars: Splinter – A fuel-cell-powered car for Volkswagen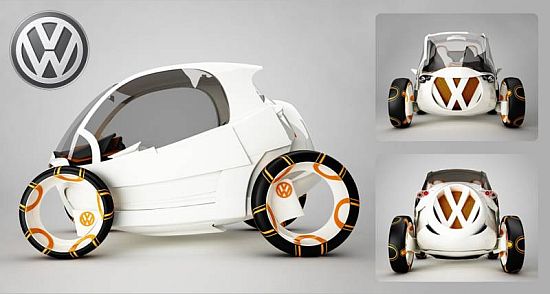 Eco Factor: Fuel-cell-powered zero-emission concept car.
The Smart Fortwo added a new dimension to small cars with a fuel-efficient engine, parking ease and trendy looks to get some stares on the highway. Car designers know that being cute is the new craze in an era dominated by cars assuring better fuel-efficiency and lower emissions. Here is concept car that seems inspired by the Smart Fortwo, but instead of conventional gasoline engine, this car is to be powered by a hydrogen fuel-cell counterpart.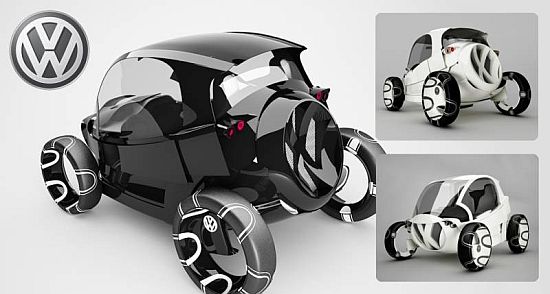 The two-seater car has been designed specifically for the Volkswagen brand with the radiator grille and boot lid sporting the brand's logo. The car should be perfectly suited for congested city lanes where parking is a major problem.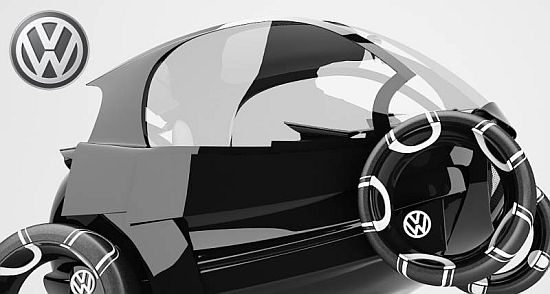 The Dark Side:
With no mudguards and huge tires, the car should be a nuisance to drive specially during the rainy season. Moreover, the safety of a potential driver is questionable.
Via: CarDesign