Eco Cars: Renault to debut all-electric Kangoo van in 2011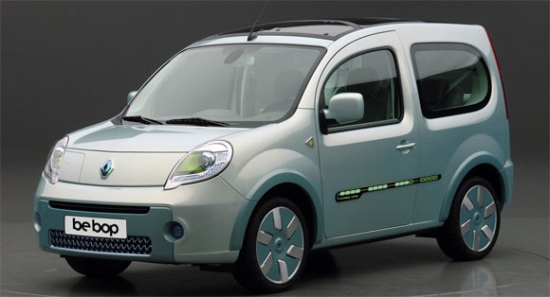 Eco Factor: Zero-emission vehicle designed to run on electric batteries.
In addition to the Twizy EV that will be launched in 2011 and the Zoe Z.E. that will be built in France in 2012, Renault has announced that the company is also planning to build an all-electric Kangoo van in 2011 in Northern France. The vehicle will be built at Renault's M.C.A plant.
The vehicle will be designed for professionals for urban and suburban use. With three all-electric vehicles being developed, which everyday drivers will be able to buy in two to three years, the company is definitely proving that it is taking the electric car business seriously and helping the masses ride on green wheels.
Via: AutoBlogGreen