Eco Cars: E.V.C low-emission hybrid vehicle for all terrains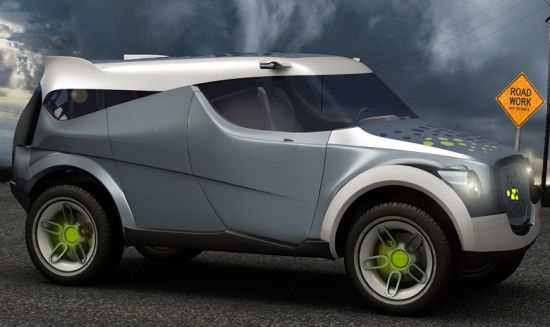 Eco Factor: Concept low-emission vehicle powered by a hybrid engine.
The Expedition Vehicle Concept or E.V.C by designer Prodan Dragos is a versatile and adaptable vehicle that can be configured to suit the requirements of the user. The concept vehicle can be changed from an enclosed camping vehicle to an open-top cruiser in minutes.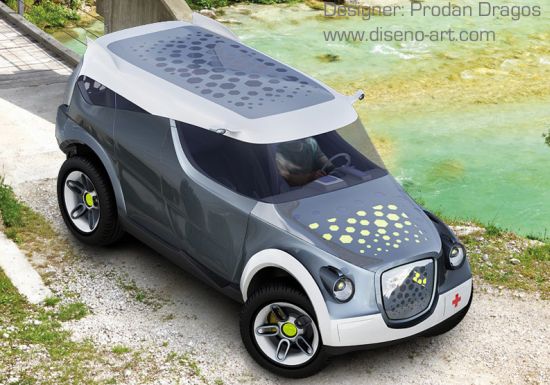 The E.V.C is designed to be powered by a hybrid engine. The concept features a range of different sized hexagonal windows that also act as photovoltaic cells to help provide additional electrical charge.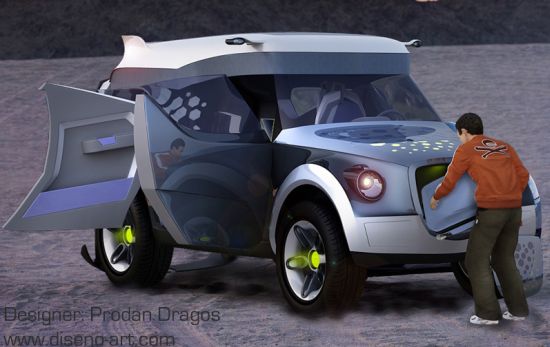 The interior of the EVC has four full-size seats. The front seats can swivel around to face backwards and make use of extra space when parked. The rear end of the vehicle can be extended for more space and also allowing the rear seats to fold out flat and provide a sleeping area.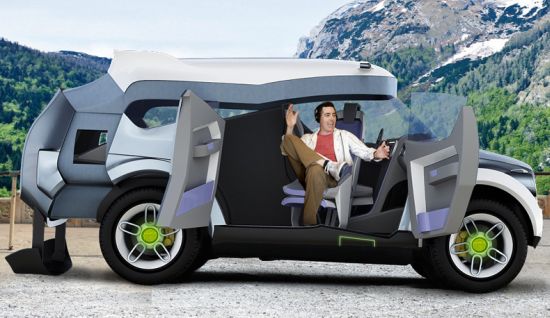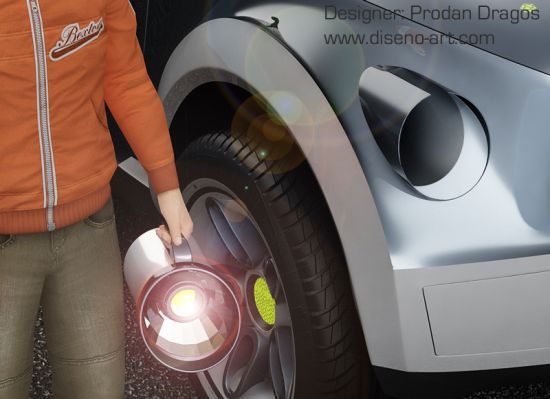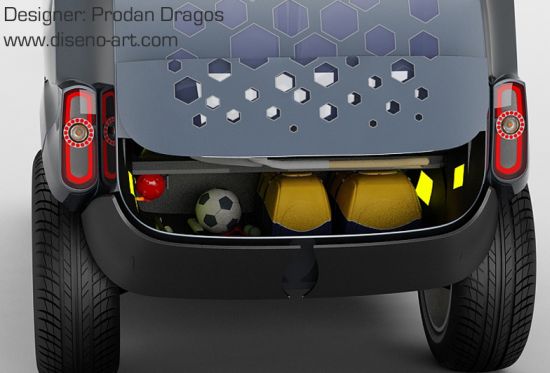 Via: Diseno-Art