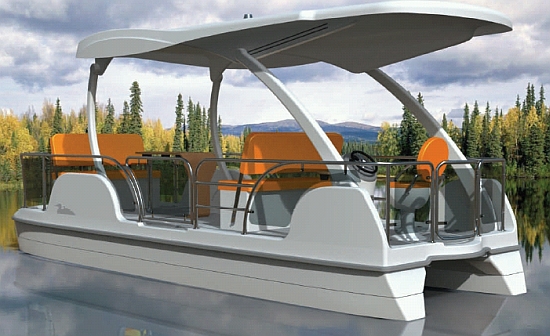 Eco Factor: 22-foot boat powered by solar energy.
Buffalo Solar Boats has announced the development of a solar-powered 22-foot boat that can carry up to 8 passengers. The solar-assisted electric pontoon boat is capable of touring inland waterways and lakes by harnessing solar power from the roof-mounted solar array capable of generating up to 1KW of power.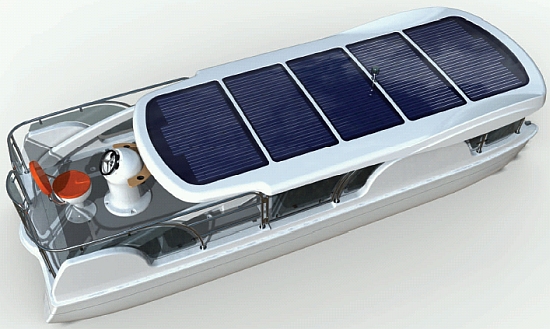 The boat carries a large onboard battery that can power it during overcast days or nighttime outings. To minimize the weight of the boat the company has made use of resin-infused fiberglass, which provides an adequate level of safety as well. The boat is priced $29,900 and can be pre-booked now with deliveries expected by the end of 2009.