Eco Bikes: Ex-race car designer comes up with an electric assist bike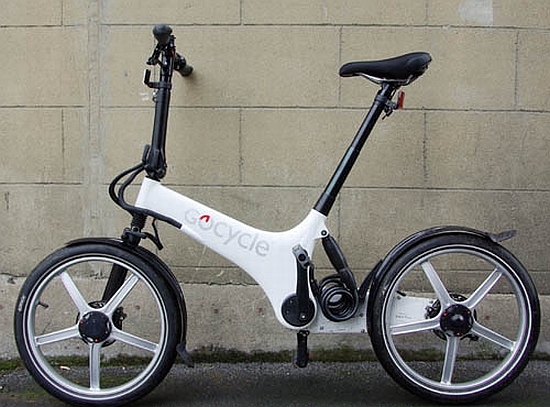 Eco Factor: Electrically assisted bike for hard terrains.
Riding a bike to your office could be challenging, especially if your office is miles away from your home. However, with the health benefits associated with biking, it's not always a great option to buy a new 100% electric bike. Richard Thorpe thinks he has a practical answer. An ex-McLaren race car designer, Richard is the inventor of the GoCycle.
The foldable bike has an electric "turbo boost" that can take it from anywhere between 6-20 miles depending on how late you are for work. The electric motor and the conventional pedal mechanics are all hidden inside the bike's neat frame. The bike is currently available in the UK and Europe for £1,198 and will soon be available in the U.S.
Via: TreeHugger