Eco Bikes: E-Carver – A zero-emission electric bike designed to thrill you silently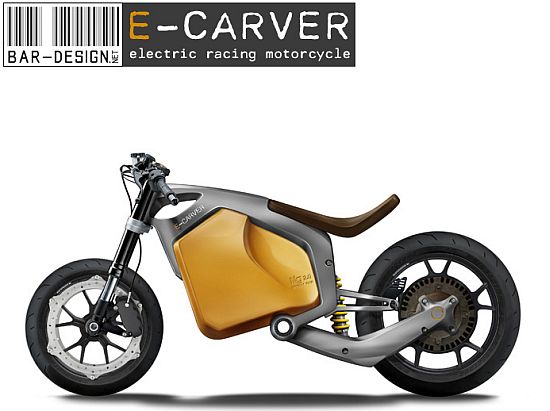 Eco Factor: Concept bike designed to be powered by electricity.
The E-Carver, by industrial designer Luca Bar, is a concept motorcycle design that has been developed looking at existing and early future technologies. It could be developed and produced in a short future, and be made available by 2015.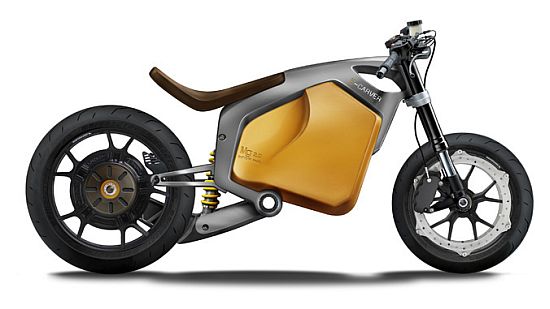 The in-wheel motor is one of the existing technologies that have been already developed in the car industry, the magnesium based batteries are being developed now and appears to be the more eco-friendly product during the production cycle. The front wheel mounts a 130/65-16′ tire that gives a very light feeling and fast cornering, while the back wheel (that hosts the motor), mounts a 190/55-18′ tire to guarantee extra traction to the always ready torque of the engine.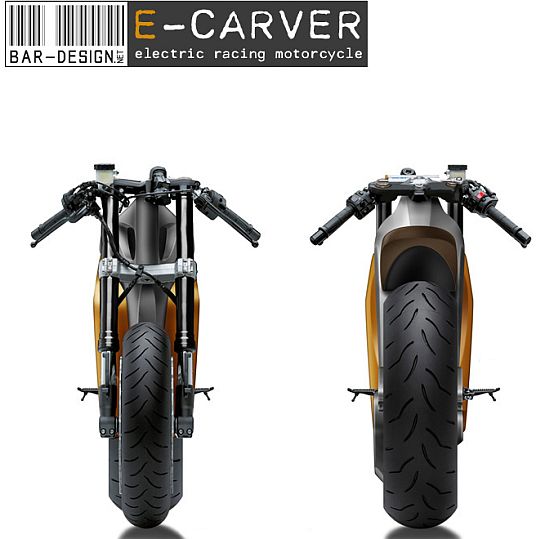 The particular riding position has been developed trying to give the highest feeling and emotion when riding. The electric propulsion without gears allows the rider to control the bike without using the feet so that they can be placed on the back while the body is nearly horizontal.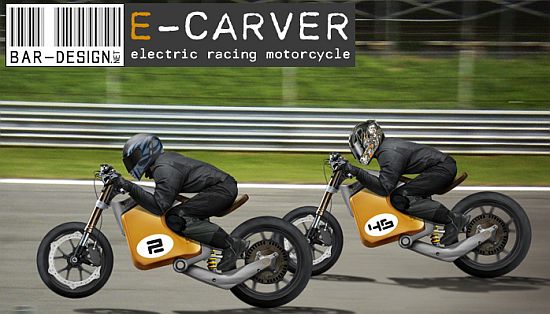 To ensure an extra feeling of silent speed there's not any extra wind protection. Moreover, the battery pack is made to partially cover the legs while the seat makes the rider almost "embrace" the bike.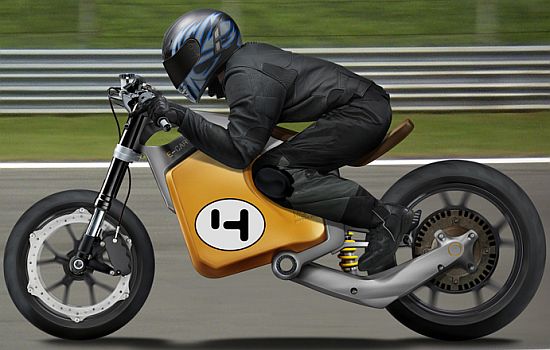 Thanks: [Luca Bar]