Eco Arts: Sculptor creates bus shelters from decommissioned buses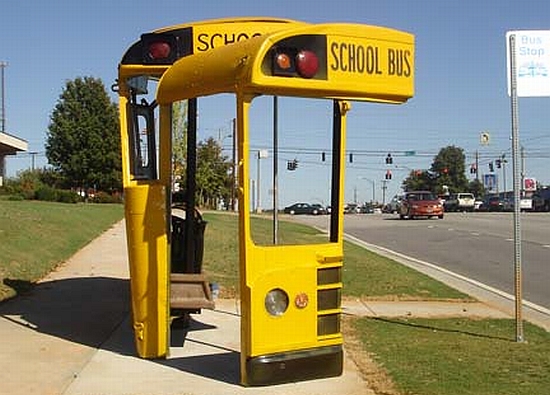 Eco Factor: Bus shelter made from recycled buses.
We've seen some hi-tech bus shelters being developed and commissioned in different parts of the world. These ecofriendly shelters mostly harness energy from the sun and power up a set of devices that provide access to the internet and information about bus schedules. Sculptor Christopher Fennel has a different mindset, for him green doesn't always have to be flashy and expensive.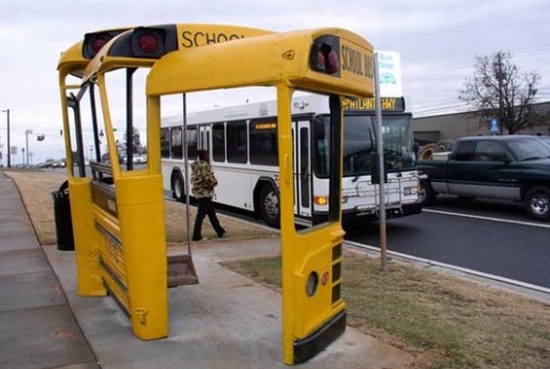 Christopher has created a bus shelter in Atlanta using materials no one would have ever thought of. The shelters are made entirely from decommissioned school buses, and a total of three buses were used in the design. Exterior slices of '62,'72 and '77 buses were joined together and the seating came from an old city bus.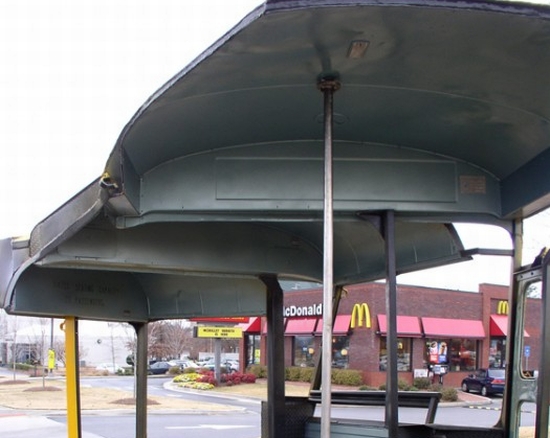 Via: PSFK