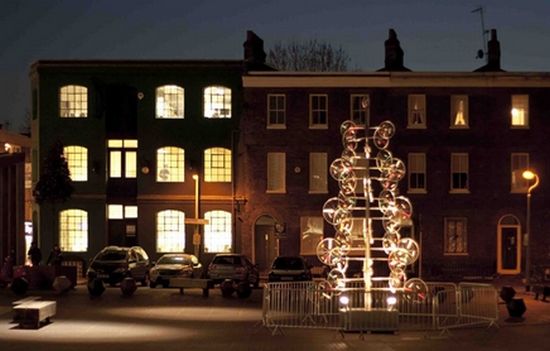 Eco Factor: Christmas tree created from recycled materials.
Sarah Wigglesworth Architects has designed a sustainable Christmas tree for developer Igloo, which will be displayed at the Bermondsey Square in London. The ecofriendly Christmas tree is composed of 35 recycled bike wheels, which are on loan from UK charity Re~Cycle.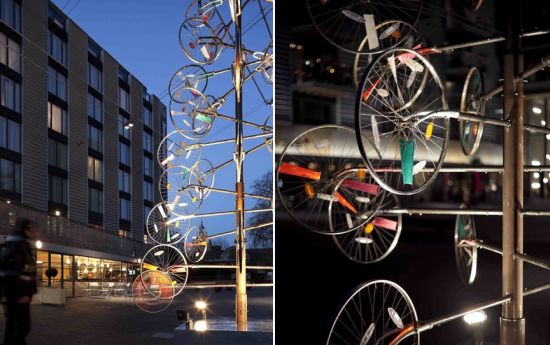 Fairy lights on the tree are created using bicycle reflectors. The designers intend that the tree will be reused every year. The wheels in the final version of the tree will be capable to move using wind energy. These wheels also act as tiny wind turbines that are attached to the end of each branch.
Via: Building