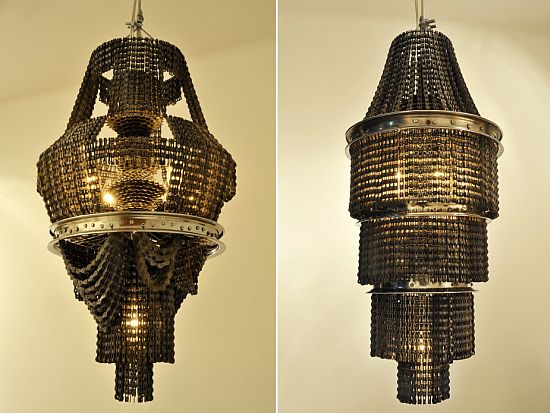 Eco Factor: Lamps and chandeliers made from old bicycle chains.
Eco-minded artists have made lamps and chandeliers from every type of trash including beer bottles and Styrofoam packaging. While most of the chandeliers crafted this way retain their recycled look, which not many actually want to be a part of their living room, Mexican-Brazilian artist Carolina Fontoura's work is different, and we don't need an ingenious mind to figure out that the material she uses is different as well.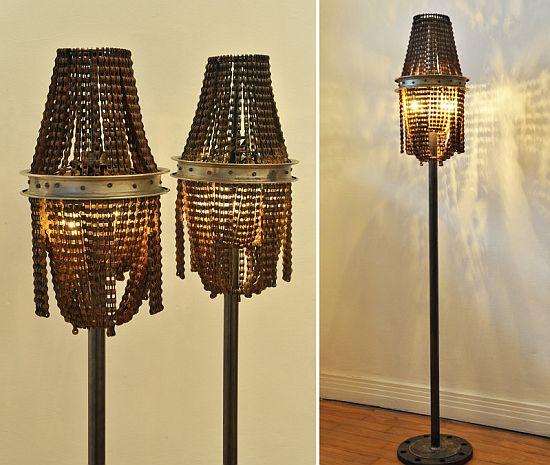 Carolina has opened her first solo show, Connect, where she is displaying chandeliers and lamps made from recycled bicycle parts. The chandeliers look heavy and delicate at the same time. The chandeliers draw inspiration from Victorian chandeliers, DIY, bike culture and the use of unique materials that impart an antique look to the chandeliers.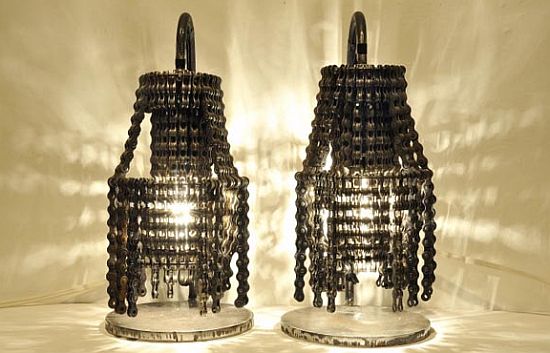 Via: RebelMobile/HauteNature