Eco Arts: Life-size whale shark made from ocean debris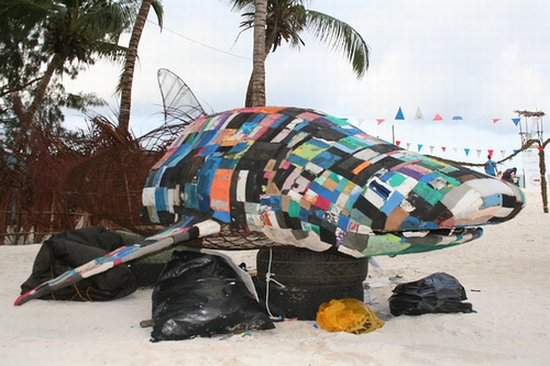 Eco Factor: Sculpture made from recycled materials.
Rapid industrialization has not only left a significant impact on the land-based resources we all use but also shows its marks on the open waters as well, making aquatic life even more miserable. A group of eco-minded artists from the UK-based NGO Camps International, have spent the summer cleaning up beaches on the Kenyan coastline and collected some 200 bags of ocean debris, including over 7000 discarded flip-flops.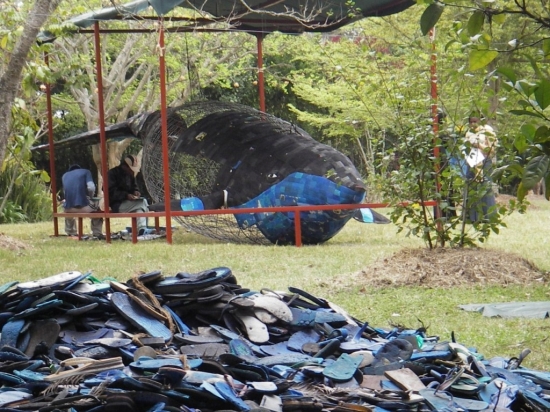 All that debris wasn't removed to make it a part of landfill waste, but was converted into a life-size sculpture of a whale shark, the world's largest fish. The sculpture tries to encourage individuals to think about the aquatic ecosystem before using the ocean as a dump site.
Via: Treehugger