Eco Arts: Hodge-Podge furniture from trashed Harley motorcycles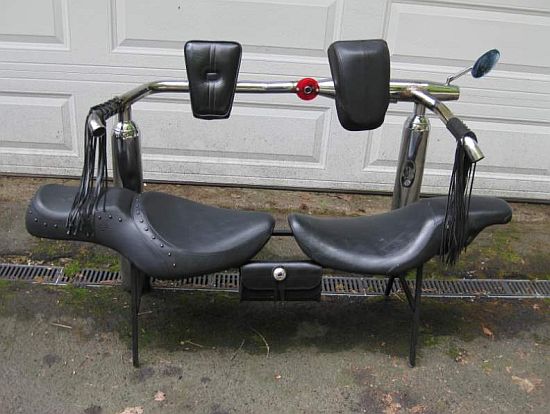 Eco Factor: Furniture made from salvaged industrial parts and Harley motorcycles.
Recycling old parts and turning them into functional artwork and furniture isn't anything new on EcoFriend, however, the choice of the raw materials sometimes makes the major difference between an artwork and a functional artwork. Eco-artist and designer Neil Feuer has done exceptionally well in crafting functional furniture from trashed motorcycles, which does include Harleys as well.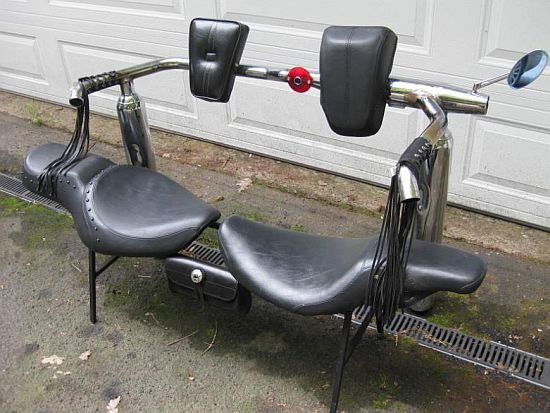 Since the choice of material is unique, the end result too is one-of-a-kind. While some furniture items are made from salvaged seats, others are made from handlebars, lights and other used chrome parts. Since the material used is not from an ordinary machine, the furniture retails for a handsome price, with the Love Seat retailing for $1500, and the table with wheel for $325. Check out the complete range at Hodge-Podge's homepage.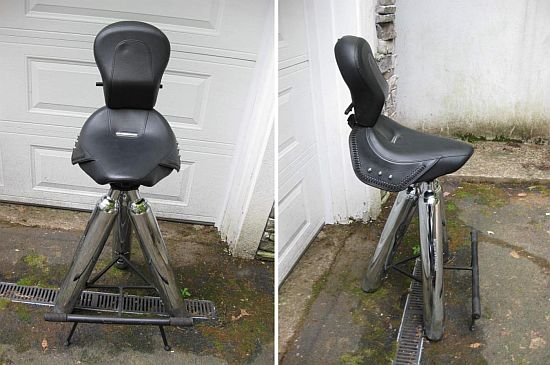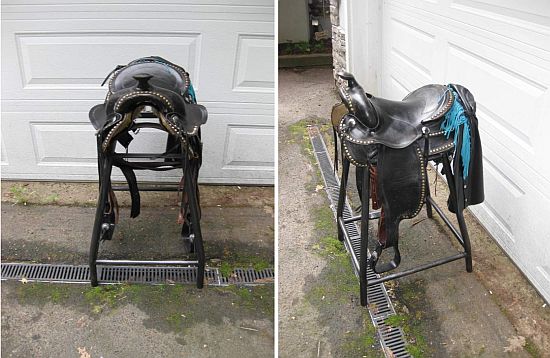 Thanks: [Neil Feuer]